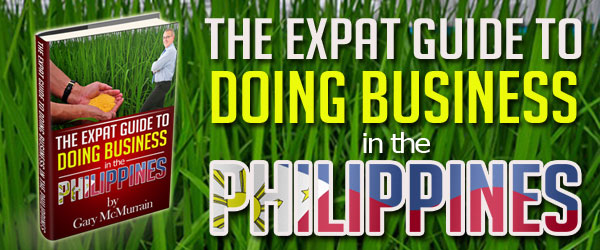 Are you sick and tired of the economic problems in your home country?
Are you starting to think that it's about time to get the heck out of Dodge?
Imagine if you could live in a country where you don't have to constantly worry.
A place where your money goes a lot further and where it's possible to run any number of successful businesses.
Let's face it, we are only on this planet for a limited amount of time… do you really want to spend it being miserable, broke and depressed? If you're like most people that visit this site then you've probably thought about moving to the Philippines 100's of times, but have always talked yourself out of it.
Does any of this sound familiar to you?
You want to stop working at a boring job but aren't old enough to claim a pension
You want to live in paradise but think that you haven't saved up enough money to be able to live comfortably
You're single and you'd love to find a beautiful women that genuinely cares about you
You're sick and tried of struggling day after day, just to make ends meet
You're retired or about to retire and you think your pension is too small to move to a new country
What if I told you that it's not only possible to retire to the Philippines today… but that you don't need a million dollars in the bank and you don't need a huge pension.
Would you still be sabotaging yourself or would you want to know more?
Let Me Help You Change Things Up
My name is Gary McMurrain and I've been visiting, living and doing business in the Philippines for over 27 years. I'm originally from the US but decided at an early age that I would one day retire to the Philippines.
My father was a seaman and had many Filipino friends that worked with him. I had the pleasure of spending a lot of time with them as a child and I loved their easy going nature and wonderful smiles. They would tell me stories of life in their home country and it sounded so magical and idyllic that I just knew I had to see it for myself. I started making regular excursions to the Philippines in 1987 and eventually settled here in 2009 along with my beautiful wife and young son.
Over the years I have had quite a few businesses in the Philippines and have learned a lot about how things are done here. Some of my businesses were very successful, some not so much… and some I would consider to be 'learning experiences'.
Setting up a business as an expat can be tough and there are a number of pitfalls along the way. None of them are particularly huge but you could spend quite a lot of time trying to figure out the solutions for yourself.
I wrote this book to ultimately make it a lot easier for you to not only establish a business over here, but also to know which businesses have the best chance of making you money.
There are some expats who would have you believe that it's not possible to earn a decent income or to do business in the Philippines. I'm living proof that they are just plain wrong… and there are 1000's of other expats over here just like me.
Take the Next Step
The Expat Guide to Doing Business in the Philippines is a collection of everything I know about setting up and running a profitable business in this country. I outline over 20 business ideas that I've either personally tried or that other expats have talked to me about.
There are a number of businesses that expats seem to think are a good idea to start and they end up losing their shirt. I list the bad businesses you should avoid and tell you exactly why they will always fail in the Philippines.
Grab a copy of The Expat Guide to Doing Business in the Philippines and you'll discover the secret to making over one million pesos a year. That's one million a year on top of your savings, retirement or whatever other monies you have.
One million a year would mean you'd be able to live like a king in the Philippines and your lifestyle would make you the envy of all your friends who were still struggling back home.
Here's how you'll benefit when you pick up a copy of The Expat Guide to Doing Business in the Philippines
Save yourself time and energy by getting a complete blueprint of what works in the Philippines and what doesn't
Learn why many expats fail and the simple steps you can take to make sure you're not another casualty
Discover the secret to making over one million pesos a year and how to live the lifestyle you've always dreamed of
Cut through all the red tape and bureaucracy that prevents most expats from ever becoming successful in the Philippines
Find out what you should avoid to make sure you don't end up breaking the law and finding yourself in jail
 What Other People Are Saying
Here are some testimonials from people who have already read The Expats Guide to Doing Business in the Philippines. If you want to add your own testimonial after you've read my eBook then just scroll down to the bottom of the page and click the button.
If you're an ex-pat looking for ways to create income in the Philippines this is the book for you. The author does a tremendous job of laying out a number of different business opportunities that are both attainable and affordable – and even covers those which one should avoid at all costs. This helps you navigate the red tape and the cultural differences that can leave one bewildered, frustrated and with empty pockets. The author's goal is to help fast track onto the right path of opportunity. With many personal stories and anecdotes you'll never feel like you're reading a textbook, but instead getting an informative and enjoyable primer on how to make life in the Philippines even better and more prosperous than it already is.
Very readable with a solid mix of personal experience, vision and common-sense practicality.  Gary is able to blend his experiences in both business and living in The Philippines to come up with a good rule-of-thumb primer on how to pursue earning your own living in that nation while understanding why some businesses and approaches can work while others don't. Highly recommended for any expat seeking to start a business in The Philippines.
 100% No Risk Guarantee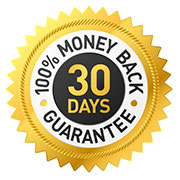 I'm so sure that you're going to absolutely love my eBook that I'm offering you a 100%, no questions asked, 30 day money back guarantee.
If you're not completely satisfied with your purchase and don't think I've delivered excellent value, then you can simply send me an email and I'll refund your money… no questions asked.
You can even keep the book as my gift and there's absolutely no hard feelings.
This is a no risk guarantee and you've got nothing to lose so you can feel totally confident with your purchase.
So What Should You Do Next?
If you're ready to take action and want to start learning how to conduct business in the Philippines as an expat, here's what you need to do.
The Expat Guide to Doing Business in the Philippines is an absolute bargain at only $3.99, which is less than the price of a trip to the movies or a fancy cup of coffee at Starbucks. And unlike a trip to the  movies or drinking  coffee, I promise you won't get bored and you won't need to run to the bathroom 5 minutes after ingesting it!
Simply click the 'Buy Now' button below and you'll be taken to the checkout page. On the 'checkout page' make sure the item is listed and the price is correct. Then just enter your email address, first name and last name and when you're satisfied that everything is right just click the button at the bottom of the page that says 'Purchase'.
You'll be taken to PayPal where you will be able to make payment directly or if you don't have a PayPal account you can use any major credit card. It's really easy so if you've never used PayPal to buy online then don't worry.
After you've made your payment you'll be sent an email at the address you entered on the checkout page. The email will contain a link that you should click on to download your eBook.
The whole process takes less than a minute so just click the 'Buy Now' button below to get started.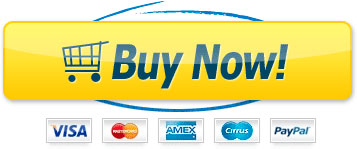 After you've picked up your copy feel free to leave a testimonial and let others know how useful you've found it. Just click the button at the bottom of this page and fill in the form that appears.  You can also visit our forum and ask me any questions you have about moving to the Philippines. I'm always happy to help so don't be shy!

P.S. I'm not sure how long the price will remain this low so if you really want to find out how to run a successful business in the Philippines, you'll need to act quickly. You can see by the testimonials above that people are finding the information I'm offering really useful and I know you will too.
If you've been a member of any expat forum for any amount of time you've no doubt seen my name, Gary McMurrain. I've been helping people who are interested in moving to the Philippines for years and this book is one more example of just how committed I am to that cause. I know how difficult and confusing it can seem and I just want to help as many people as possible to enjoy the same kind of lifestyle that I and 1000's of other expats get to enjoy.
Do yourself a favor and pick up a copy of The Expat Guide to Doing Business in the Philippines today. I know you're going to love it and with my personal 100%, no questions asked, 30 day money back guarantee, you've got nothing to lose!
(Visited 3,173 times, 1 visits today)