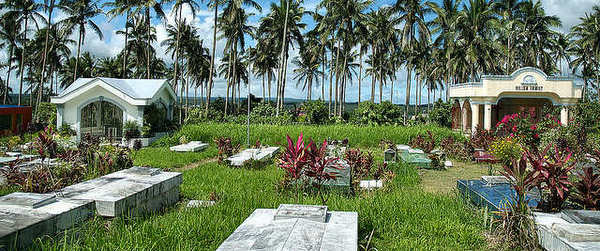 Halloween, as Americans know it, is not celebrated in the Philippines, however, there are Halloween costume competitions for children in the various malls and in some of the bars that are popular with younger people. At the stroke of midnight on the night of October 31, some of the rural cemeteries begin having visitors! They are not aswang, other ghouls, witches, vampires or zombies but they are family members who will begin an all night vigil, mourning and remembering their dearly departed family members. This is All Saints Day in the Philippines! Some of the mid-size and large cities have passed ordinances to curtail some of the cemetery festivities but in the rural areas of the Philippines, known as the Province, this long time Filipino tradition prevails.
All Saints Day
November 1 is officially All Saints Day in the Philippines. While some begin the tradition and celebration at the stoke of midnight, others begin at sunrise. Some expats refer to this holiday as the Day of the Dead. November 1 is normally a non-working holiday and in 2013, Saturday, November 2 is a special non-working holiday. Why not? After spending so many hours in the family cemeteries, most employees would be too tired to put in a productive day at work!
During two days in the cemetery, preparations are made for the long festivities. Tombs and headstones are cleaned, repaired and beautified. Candle lighting in memory of the deceased family members is part of the tradition. Some make offerings of prayers, songs, food, flowers, alcohol and tobacco. These solemn rites are replaced with more fun type activities as the night and day wears on! Of course, there is food and alcoholic drinks (where permissible) for the living. Public gambling is normally permitted, with card games and mahjong the most popular games of chance in the cemeteries. A festival is not a festival without music! Other than soft guitar music and songs of a Gospel nature, other types of songs are sometimes involved in the celebration. Have you ever seen karaoke in a cemetery? Where there are electric power outlets, people bring extension cords, a monitor and the Magic Mic for sing-along! Sounds like fun yeah?
My wife's family cemetery is located south of Bacolod, about one hour drive. Yes, we are going on November 1, as it is a very important holiday and celebration in the Philippines. Some family members travel great distances to be with family on All Saints Day. One of my wife's sisters and her two daughters are visiting us from Manila this week.
Funerals
Due to my large extended Filipino family, I have attended more funerals during the past 4 years than I attended the previous 45 years in my lifetime! Seriously! Religious beliefs are very powerful in the Philippines and when a loved one passes away, it is not a rush job as in the USA. There is usually a 7-10 day wake before the funeral. Family members and friends walk slowly behind the funeral car, as it carries the dearly departed from the wake site to the funeral service. This custom is often repeated from the church to the cemetery, provided it is not too many kilometers away.
Cemeteries are a very important part of the Filipino culture and the memory of the dead lives on. All Saints Day is a time honored tradition in the Philippines and as an expat, you will experience it if you are living here or visiting for extended periods. Are you ready?
You Might Also Like...