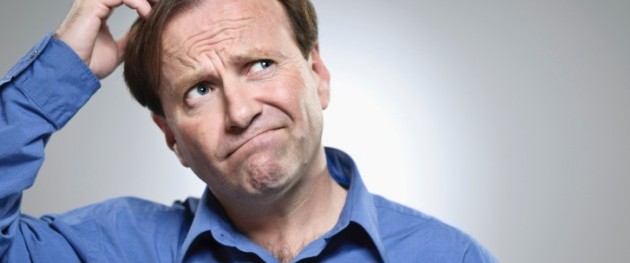 It is that time of the year once again. A time when many expats bitch and moan! Time to ditch those shorts and put on some long pants. Time to dig out a real shirt and put away that muscle T. Time to put the sandals and flip flops in the closet and put on some socks and shoes. Time to go to the BI office to file that annual report and pay the P310 fee! This is a requirement that must be completed within the first 60 days of every calendar year.
In 2014, BI threw a curve to all the expats who are actually residents of the Philippines. This year, the new Commissioner of BI added a 4 page report form, a new 2×2 photo, taken within the last 30 days is now required, new fingerprints will be taken and notarization of the new 4 page report form  is required.
No biggie for me, as I am proud to be in the Philippines and getting to live here year round! Proud to have the permanent 13a Visa, which never needs renewing. I am probably one of the odd balls in the Philippines among the expat crowd. I always wear long pants, which is one of my favorite Levis. I always wear a nice polo shirt, socks and shoes. Hey, I am comfortable! I also enjoy wearing my Spyder sunglasses and one of my favorite ball caps. That is me in the mirror, everyday!
Last Wednesday, I left Bacolod aboard the Weesam Express Ferry at 630am to make my 70 minute trek to Iloilo BI. Say what? Yep, this year, I cannot file my annual report in the local Bacolod BI office but I had to do it in the Western Visayas District BI office in Iloilo. Unlike some others, mostly many others, I did not really mind because Iloilo City is my second most favorite place in all the Philippines! People in Iloilo also speak Ilonggo, same as people in Bacolod.
The Weesam Express was a real rough ride that morning due to choppy seas. I made it fine, however. I paid a little extra to ride First Class on the ferry, located in the upper deck, so I can only imagine the ride the other passengers were getting down below on the ferry. I am sure the barf bags were put to use down below. Down the hatch!
I had my stuff together before my trip! I had gone to Bacolod BI a few days before my departure and picked up the new forms to fill up. Most importantly, I received instructions from the BI Alien Control Officer and I not only listened but I followed the directions to a T! I was also given a Certification Letter to verify that I was in good standing and had paid my annual report fees in Bacolod for the years 2011-2013.
I was greeted at the Iloilo BI office by the same nice BI officer, who had greeted me before when I had to go to Iloilo BI to get my ACR I-Card and for my wife to file for my permanent 13a Visa status. He had not aged a bit since 2011. The officer was very happy to see I had my stuff together! He told me I would be out of there shortly! And I was! I paid my P310 fee right away. In short order, I was called to the front desk where I was fingerprinted, asked to sign a few forms, paid an additional P100 for the notarization and was given my 2014 annual report receipt. I was  loose and on my way! It was 9am with plenty of time to kill before the afternoon ferry back to Bacolod. I decided on the 445pm ferry back home in order to get in a little R&R!
Those who are in the Philippines on the Balikbayan Privilege and those who are living in the Philippines with the SRRV are not required to do an annual report to BI. Those on the tourist visa are not residents of the Philippines and most have to report every two months anyway to extend their visas.
It is still a ball of confusion! Based on the feedback from other expats, every BI office in the Land of Smiles seems to have their own way of doing things. Without question, you should report to your local BI office ASAP to get the low down in how they are doing the new annual report format. It is now February and the longer you wait, the more log jammed it will become. Some have been told they must go to Manila and others have been told they must go to Cebu City. I am blessed in that I was told to go to Iloilo, the City of Love!
For more information on Philippine visa requirements take a look at this link.
You Might Also Like...