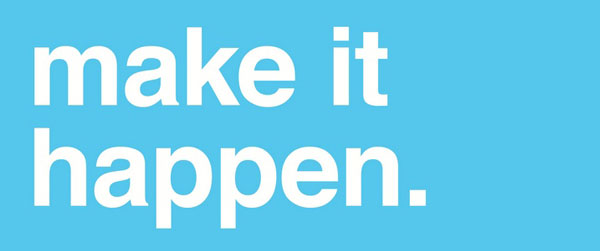 I remember back in the early 1970's when a cousin moved from small town Alabama to Atlanta and she told the family she was trying to 'find herself'. Some of the family, who were born and raised in that same small town in Alabama, had a good laugh about that and they thought she had lost her mind! As it turned out, she had broadened her horizon, met a man she later married, both of them had very successful careers and are still well-off financially today. She stepped out and took a chance! She did not know a soul in Atlanta but she went with her gut feeling and it paid off. She didn't listen to friends, she didn't listen to family but she listened to herself and her inner spirit, driving her forward to a great new adventure in life.
Without a doubt, I admit moving to the Philippines from another country is a bigger step than moving from Alabama to Georgia but for my cousin, she was also going to a different world. A small coal mining town in Alabama cannot be compared to Hotlanta!
Follow Your Dreams And Start A New Life
Ever since the days of the Explorers, Pilgrims and Pioneers, people have been looking for a better place in the sun. It was in that same adventurous spirit that led me to resign my job of 11 years in Alabama and head to the Philippines in 1986. I not only struck gold but I discovered the Fountain of Youth! In 2014, I am older than I look, as my adventures in the Philippines have paid off. And I am still going strong!
If you are just looking for a place to retire and have fun, I don't know a better place than the Philippines. If you only want to be semi-retired and are not ready for a life revolving around golf and the beach, you can accomplish a lot in the Philippines with a small business or several businesses. You can do it on a lot less capital than you can back home and that is the fact, no matter where back home is!
There is nothing wrong in starting a new life or engaging in a different lifestyle. Everyone who does so are not fugitives from justice, running from the IRS or running away from that old nagging wife! Some are but everyone is not. You are never too old to have new dreams and you are never too old to follow those dreams. A prophet once said, "without a dream, the people shall perish" For me, I would have fallen by the wayside a long time ago into a world of complete boredom and meaningless existence if not for my new hopes and dreams in life, together with my adventurous spirit in following them. If I can do it, you can do it, too!
What Will My Friends And Family Think?
Some of your biggest critics will be those who do not have the balls to do what you are doing! I learned that 28 years ago from American friends and some family members. They could not do it and they didn't want to see me do it, either! They were crabs! They wanted to keep me at the bottom of the basket where they were instead of climbing to the top of the basket and seeing other worlds, other cultures and a much better way of life. After all, they still think it is safe at the bottom of the basket! Why climb to the top and risk falling? Because I can! Because I have faith in my ability to not only climb to the top but stay on top, not on the bottom.
I was not disrespectful outwardly, as I listened to friendly advice from others but frankly, I didn't give a damn! They were narrow minded with tunnel vision. Not much different has been going on in their lives for the past 30 years but man, do I have some true life stories to tell and great adventures to share with the world!
When you retire to the Philippines, you can bend, shape, mold and develop your life any way you want. You have more than only four directions to move in. One of the great things about my life since I retired to the Philippines 5 years ago, I can do what I want, when I want and I don't have a Boss to tell me what to do. There won't be any more days like that in my life. My wife and I are on the same page and neither one of us are bosses over the other. We are partners and lifetime partners at that!
As I always say, life is short even if we live to be 110! No need to let life pass you by. I lived within the safety of the bottom of the basket with crabs for 30 years but I had the adventure to go over the top one day and once I did, my life totally change. I remember saying to my friends, "Turn me loose, I'll never be the same!" And I haven't!
(Visited 809 times, 1 visits today)