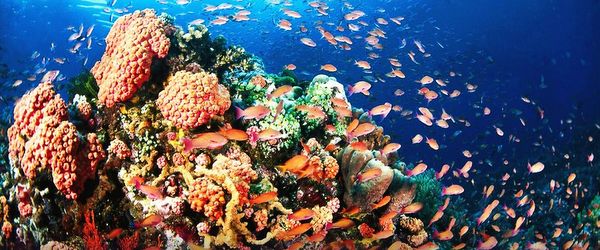 One of my wife's best friend has been telling us for years about how beautiful Palawan is, with so many fabulous places to visit. Since my wife's friend now lives in Wales with her hubby and two children, she asked us to visit her island, take many photos and tell her about the trip! I had heard of the Underground River in Palawan but some of the other places on this majestic island, I had never heard about. According to local people, the Japanese used Palawan as one of their soldier's R&R destinations during World War II.
Coron, Palawan is rated among the Top 10 Best Diving Locations in the World! Celebrities from around the world visit Palawan to take in its beauty and many are avid divers.
About Coron, Palawan
Coron is a municipality on Palawan island with about 42,000 people. There are about 50 islets in and around Coron, which makes this a perfect destination for diving, fishing and sightseeing. Many divers enjoy the islands in and around Coron because they enjoy wreck exploration. According to local historians, there are about one dozen sunken Japanese warships in this area, from 30 feet to 130 feet deep in the sea.
For those not into diving, there are several other attractions in Coron. Maquinit Hot Springs is located in Barangay Tagumpay. It is always invigorating when taking a dip in the hot springs after a long day of walking around. Mt Tapyas offers a breathtaking view of Coron and the surrounding magnificent beauty.
There are many resorts in and around Coron, so the competition is fierce in making one particular resort more attractive than the others. There are many travel promotions available and most of them are less than $100 USD for 3 days and 2 nights in Coron. During the slower season, I have seen such promos as low as $45 at some resorts. Now, are those excellent travel deals or what?
Like every city and town, restaurants come and go but there will be some good ones still around in Coron during your visit, as when a restaurant closes, another takes it place. French, Vietnamese and Chinese cuisine are available. BBQ and the local Filipino food will always be available, especially the bountiful seafood from the nearby sea.
You can reach Coron by commercial airlines or by the Super Ferry from Manila. The airport is about one hour outside of town. There is local transportation available to take you to all the hot spots you wish to visit.
Coron is only one of many locations in the Philippines that is still in its natural beauty and it offers a very affordable and exciting trip where many others have not gone.
(Visited 745 times, 1 visits today)