Retiring to the Philippines is the number one online magazine for expats with over 20,000 page views per month. Our readership consists of more than 50% U.S. visitors and our demographic is mostly 45-60 year old males. We constantly appear in the top 3 search results on Google for any search term relating to retirement to the Philippines, and for most searches, we are number one.
Depending on the search term used, our site ranks either above or below the Philippine Retirement Authority website which is the official government site of the Philippines.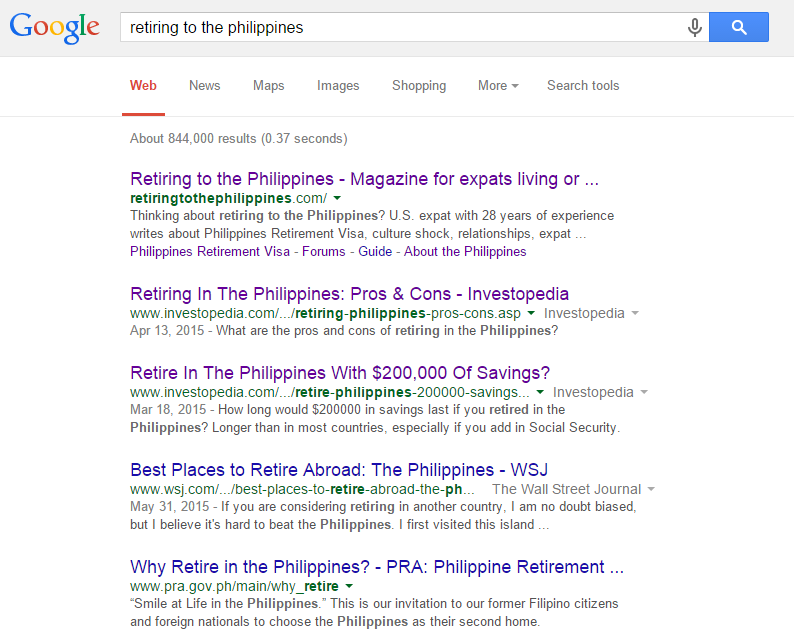 If you have a product or service that you would like to promote on our site please contact  to discuss your options.
We reserve the right to refuse advertisements that we do not feel are relevant to our readers or those we feel promote aspects of the Philippines we do not consider appropriate.
(Visited 2,908 times, 1 visits today)