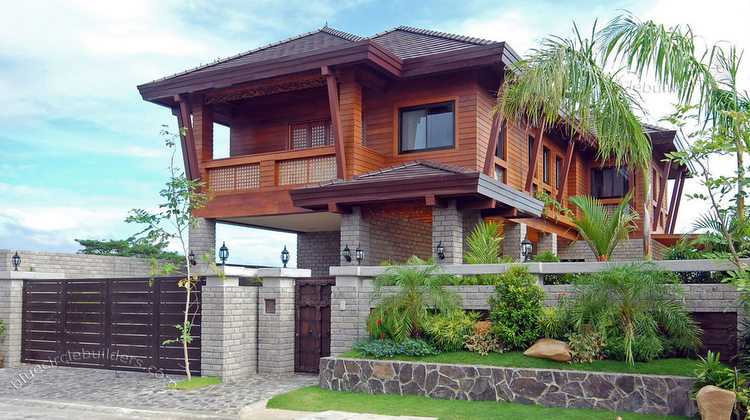 One of the major concerns an expat has when considering retiring to the Philippines is the housing question! This was a concern 28 years ago in the Philippines and it remains a frequently asked question in 2014. Most expats are not interested in living in a native nipa or bamboo house but believe it or not, some expats embrace that adventure! I know a couple of Americans who are proud of their native houses because it has the real Philippines look & feel to it and they spent up to $20,000 USD for it to be quality built, including air conditioning.
Building Or Buying A Handyman Special
My advice is to build your own house unless you can do the renovations on an older house yourself or you are at  least are very knowledgeable about it. The cost of quality building material is on the rise, however, the cost of labor remains constant and affordable for many expats. I don't know anywhere else in the world where you can build a quality home for under $40,000 USD, with $30,000-$35,000 USD average for a 2 BR house for a family of 3.
The other major problem in the Philippines is buying a 2nd hand house that actually has a clean title with it! Many foreigners have been burnt badly by buying property that has a *hidden* mortgage loan against it. Once you buy the property, you inherit the mortgage loan. If there are any unpaid property taxes, you also inherit them as well.
Countryside Construction
It is much easier to build your home in the province, outside an actual city. The building permits are easily and quickly acquired and the fee is much lower in the countryside.
We built a house in the province in 2009, about 40 km south of Bacolod. We hired a young gun architect, who has very unique designs and he had the experience with personal contacts to get things accomplished in a timely manner. Since he is a nephew, his fee was only 5% of the total cost of the house. My wife already owned the land, so we did not have to buy another lot. The Philippine Constitution does not allow foreigners to legally own or control land in the Philippines, so the land must be in a Philippine citizen's name.
The architect secured all the permits needed for our home construction in 2009. He personally went with us to AM Building Supply in Bacolod for us to choose 100% of the building materials. Since he has been involved in the construction of other houses, he was granted a very generous discount for purchasing the materials at AM and by paying cash. We received 100% of the discounts and kickbacks were not involved! It was our cash buying the materials.
The architect supervised our own hand picked construction crew of skilled craftsmen and we worked out P10,000-P12,000 per square meter to build our house, which included material and labor. The architect supervised everyday during the construction of the foundation, which was built on volcanic rock formations, the walls and the roof. He supervised the remainder of the construction 2-3 days per week but never the same days of the week. The construction began in January, 2009, and our home was move-in ready the end of June, 2009. All the receipts and materials matched 100% and none of the material walked away! We actually had a surplus of material, which we used for other building projects. We were very pleased with the quality and the price of our new home in the Philippines! Five years later, we are still proud of our home in the province.
The Best of Both Worlds
In 2011, we were informed of a super deal in a new subdivision in Bacolod City! An Overseas Filipino Worker had purchased a lot and started construction on his new house. However, he lost his job and could not complete the deal. This property was heavily discounted for an on spot cash deal and it was a deal we certainly could not refuse. The location was  exactly where we had planned for building our city home, so everything fell perfectly into place for us. The house was about 85% constructed, so we had hands on with the final 15% or so of the remaining construction. We added much better material and added our own design to the finishing touches.
Our house in Bacolod City is located in a rural area of the city. We have the best of both worlds! The comfort of countryside living with all the modern city conveniences only 10-15 minutes drive in our family vehicle.
If you are married to a Philippine citizen, who can own the land or lot, it is really better to build your own house. It is also a very sound investment as opposed to throwing money away on renting instead of buying. It is not my money but I know some expats who spend P250,000 per year on renting a house in the city! In Bacolod City, you can buy or build a very nice brand new house, including the lot, for P1.3 million- P2 million, depending on the location in the city. Five years of renting some houses can outright pay for a new house and lot, which can be actually owned.
Happy Building!
(Visited 34,030 times, 1 visits today)