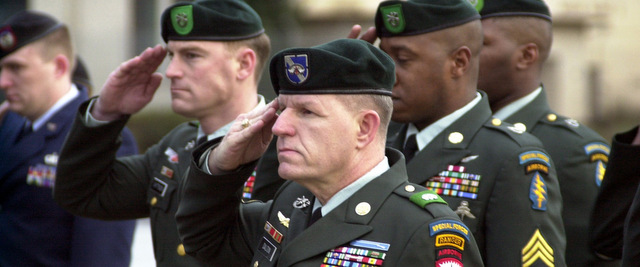 As I have explained a number of times in the past, one of the goals of the Bureau of Immigration and the Philippine Retirement Authority is to make it easier for expats to retire to the Philippines. The key word is easier, as I never said "easy." Of course, there are requirements that must be strictly met in order to qualify for a retirement visa in the Philippines, however, the PRA is expanding the different types of special retirement visas.
Hot Off The Wire
Several Philippines RAO, Retiree Activities Offices, put up a notice several months ago about a new Courtesy SRRV that some veterans may qualify for. After engaging in my own investigation and research, I discovered all the answers!
If you are over 50 years old, have a pension or similar benefit of over $1,000 USD, served honorably in the military, have a DD Form-214 or retired military ID card, you may be eligible for this program.
You do not have to be retired military, just be a veteran. The cost is the $1,400 USD application fee and a $1,500 USD deposit in an authorized Philippine Bank. Also, all the documentation requirements must be completed. Concerning the annual fee, some will pay $10 USD and some will pay $360, depending on if you served 2 years in the Philippines, in some capacity.
To get a heads up on the New Courtesy SRRV For Veterans, I am going to tell you the name of the woman to see and tell you right where to go! See PRA Officer in Charge, Ms. Scarlet L. Lachica, at either the PRA Office in Angeles City or the PRA Office in Subic. Ms. Lachica is at the Angeles City PRA on Monday, Wednesday and Friday and she is at the Subic PRA office on Tuesday and Thursday. The PRA office email address is The office mobile phone contact number is 09179853715.
With the New Courtesy SRRV For Veterans, you are allowed to go in and out of the Philippines anytime you like, without additional costs, and you may stay as long as you desire. This is really fabulous, isn't it?
No one seems to know for sure how long this new type SRRV will be available, so if you think you qualify, I would inquire and apply ASAP! Read the official circular announcing the special SRRV visa to learn more.
Update: October, 2015 – The rules have now been changed and the annual fee is a flat $10 for everybody. Also the requirement for a tour of duty in the Philippines is not mentioned. If you've been in the Philippines for 2 years and have served in the military you can apply. For the latest updates always check the official PRA website.
For more up to date information take a look at The Expat Guide to Visas for the Philippines
(Visited 25,121 times, 3 visits today)