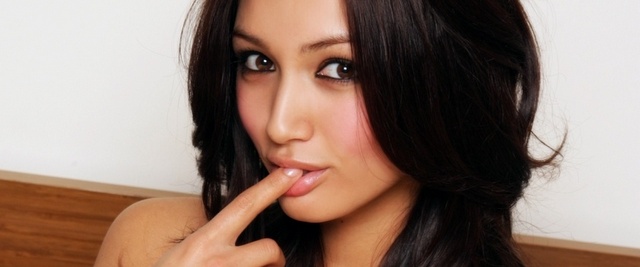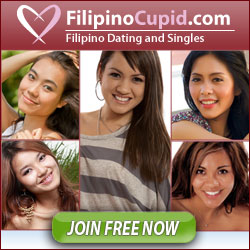 Do you remember the words to the old song, "Looking for love in all the wrong places?" There is a lot of truth in the song and people the world over make mistakes by looking for their lifetime partner in the wrong places. Retiring to the Philippines as a single guy and looking for your partner in life can be exciting and it will be a life changing event, whether it turns out good or bad! Philippine dating scams are a fact and it's something that every foreigner should be aware of.
There are many dating sites on the internet where a guy from just about any country in the world can find a pretty woman. Some of these dating sites have been around for many years and some have an excellent reputation, however, none of these sites, no matter how famous, can guarantee that you won't encounter a shark! This would be impossible because there are not any dating sites willing to spend their money to do a background check on their members before they approve them to post and communicate with others on their site.
Love And Romance As a Business
The Philippine Government is not as poor as many perceive but poverty and unemployment remains a major problem in the country. The situation is improving but this issue will not be resolved overnight.
First of all, I would like to shoot down the myth that every Filipina is willing to have a relationship or marry any foreigner who is available, regardless of their age, or is willing to even marry a foreigner in the first place! This is not true, although there are many who are very eager and willing. Why? The Philippine dating scam is their business! It is how they survive. It is not uncommon for some women to have 10 or more foreign guys sending them money on a regular basis from their home country because they believe they are the love of her life and they think they are the one and only.
I think the computer and the internet is one of the most marvelous inventions to meet filipinas but let's face reality. Can we? The internet is being used every second to scam someone out of their money! A beautiful woman can collect thousands of US Dollars every month from single, older, lonely guys in foreign countries if she is a smooth operator. Tens of thousands of guys are duped worldwide by this money collecting scam and they are fit to kill when they make the discovery! However, the one they should blame the most is not often blamed and that person is none other than themselves! The woman did not put a gun to their heads to rob them and she did not hack into their bank accounts to steal their money. No, the guys were not only willing but they were very happy to send their money to the woman, in hopes of receiving love and romance in return!
Philippine Dating Scam Stories
The names have been changed but since these are true stories, I want to personalize their stories and illustrate the Philippine dating scam. An American friend, Jerry, met a very beautiful lady, Marla, in Manila and she was originally from Pangasinan, Philippines. Yes, I met her personally and she was not only beautiful but she spoke perfect English and she was really so charming in all aspects. Marla was 29 at the time, had never been married and she did not have children. She also had a good job at a Philippine government agency. She was perfect in every way, it appeared. Jerry was a generous guy and had spent a good bit of money during the course of their relationship. He had also helped several of Marla's relatives during an alleged financial crisis. Jerry took an extended leave of absence from his job in the USA to spend time with Marla and the wedding was planned within a week. At that time, Jerry had a bombshell dropped right on top of him that almost destroyed his life! He was so happy but after the bombshell, sadly, he even thought of killing himself! The Philippine dating scam can be devastating and can literally ruin lives.
A cousin of Marla met Jerry secretly and told him that Marla had 5 children and each child was fathered by a different guy! At first, Jerry thought that the cousin was only trying to destroy the relationship so she could move in as Marla's replacement. That evening, Jerry invited Marla and a few of her family members to a restaurant and they had a private dining room reserved. After the meal, Jerry asked Marla why she had lied to him and why she did not tell him about her children from the beginning, as he could have accepted the fact if she had been honest. Marla broke down crying and her Aunt told Jerry that they were planning to tell him before the wedding. Jerry excused himself from the table, saying he was going to the restroom, and he walked out of the restaurant. No, he never communicated with Marla again and his small act of revenge was, Marla and her family had to pay the bill in the 5 Star Restaurant!
Tommy, from Florida, found the love of his life in Cebu City. Her name was Jhanine. Yes, many in the Philippines like adding the letter "h" in their names to be unique! Jhanine was 23 and she worked in a call center. She was also very beautiful, had excellent English skills and she seemed to be a 10 on a scale of 1-10. Tommy was in heaven on earth! Tommy planned filing a fiance visa with US Immigration and marrying Jhanine in the USA. A few nights before Tommy was to fly back to Florida and file the fiance visa paperwork, a few expat friends invited him to Papillon Bar for a bachelor's party of sorts. The second exotic dancer on stage was announced as Tianna but she was none other than Jhanine! She recognized Tommy in the bar, near the stage, and gave him a personal performance! They got together after the club closed and had a long and often heated discussion.
Jhanine blasted Tommy first for being in an exotic dance club and no, she had not told him that she worked there. Tommy blasted Jhanine for not being honest about where she worked. Jhanine told Tommy that she was only a dancer but not a prostitute! She said she danced for tips and received commission from the drinks ordered when she sat with customers and talked to them. She flat out refused to admit that she slept with any of the customers. Maybe she didn't? Jhanine told Tommy about her poor parents and having 5 brothers and sisters. Jhanine related that she had no choice but to work in Papillon because it was a high paying job and she could not even support herself if she worked at a department store! Regardless, Tommy remains undecided if he will file the fiance visa paperwork to bring Jhanine to the USA for marriage, however, they still communicate every day.
Over the past 28 years, I have met a number of expats who are very happily married to a lady from the Philippines and some met them on the Internet and some even in bars. It has worked out for them and they were not victims of a Philippine dating scam. However, I also know many other expats who were lied to, scammed out of their money and used just as a ticket to other countries and a permanent visa! Personally, I have met many Filipinas since 1986 in the Philippines and in 3 other countries. Yes, I was single until 2003! During my experience, I have found that most of the ladies in the Philippines are honest and they are truly looking for a guy to love them, be faithful to them, treat them nicely and provide a secure life for them. Some Filipinas have the mentality that her foreign husband must also take care of her family in the Philippines but not all Filipinas have that attitude. My wife certainly does not!
Philippine dating scams are all too real and if you're not careful, you could become a victim. The best way to ensure that you don't become another statistic is to do some research into finding a good Filipina, and find out whether the stories you're being told are true.
(Visited 20,500 times, 1 visits today)