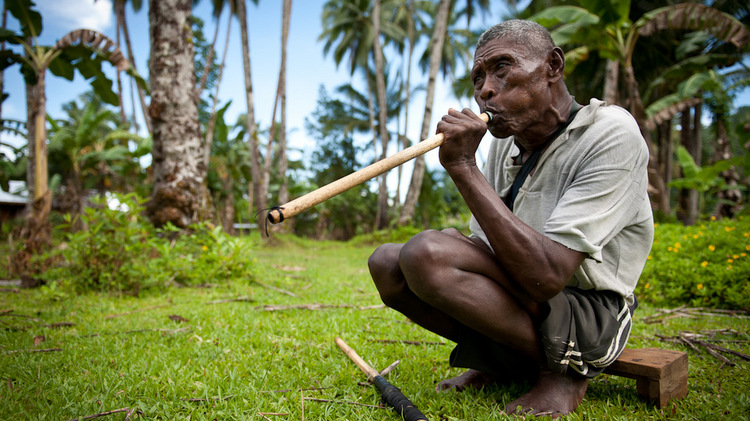 This post is actually a response to a comment we had on RTTP asking for an honest and true account of what it's like to live as an expat in two specific areas of Mindanao, Iligan and Cagayan. I thought the response deserved more attention and so have decided to publish it as a post.
It should be noted that Mitchell's response is specifically for these two areas and is based on his personal experiences. There are areas of Mindanao that are known hot-spots for various terrorists groups and you should always do your due diligence before travelling to the region. For more information on the subject you can check out our article, Travel Advisories for the Philippines and the many other resources and references available on the Internet.
The terrorism threat category for these two areas is 'moderate' which is also the same as Manila while more popular tourist destinations such as Boracay have just had their terrorism threat category changed to 'high'. 
Much of the advice that Mitchell offers is applicable to living anywhere in the Philippines and indeed any country where YOU are the foreigner and YOU are the visitor.
Here's the response…
Hi Kevin,
Yes, I agree, there are conflicting reviews on the internet. Most of the negative comments are mostly from people who have never been to the region. For all intents and purposes, my looks are European, coming from a Spanish-French ancestry. I've learned to be part of the scenery. I can tell you how good Iligan and Cagayan is, but this would be biased, because I have family and friends in these areas.
The key word to your safety is to be a friend. There is a Canadian, Kyle "Kulas" Jennerman, who has been living in Cagayan de Oro for the last three years, and have traveled nearly all of Mindanao, mostly alone, sometimes with a friend. If you want to see videos of Iligan City and Cagayan de Oro, and Mindanao, and the rest of the Philippines, look for his facebook page, Becoming Filipino, or his website by the same name. Kulas has lots of videos. YouTube also have videos by locals of Iligan and "CDO", as some people fondly call Cagayan.
I don't know how old you are but age shouldn't matter. Intent matters, because this will affect how people relate to you. If you're travelling alone, some people will think that you're there to find a "wife", or sex. Be sober. If you're a drinker, stay in hotels with security guards. Don't be alarmed if the guards are armed.
Be a friend. Say "ma-ayong boontag" (good morning) ma-ayo means good "ma-ayong adlaw" (broad "a") (good day), "ma-ayong gabi-i" (good evening or night). Say "salamat" (thank you), or "palihoog" (please)
Public transport is completely different to the UK. Everyone speaks English. It would be a good idea to familiarize yourself with the money and words used in relation to money. Taxi's are available and inexpensive. Buses – take your pick, jeepneys are the most common, use jeepneys for the experience. Ask the driver to stop at a specific place and let him know that your not familiar. "Dili ko anad".
Plan your daily trip. Ask for help from the locals. Trust your feelings about someone. There are opportunistic people, like anywhere else. Smile always. A grumpy face attract grumpy people.
Don't be demanding – always say please.
Do not flash your money/wallet. Only have enough money for the day's trip. A thick billfold, bulging and visible while in your pocket, will attract people.
Pre-book your accommodation. Don't assume, ask, if you're thinking of a specific thing like air-conditioning and room service.
Dress like the locals. By this I mean – don't flash your western name branded clothes. Some locals will dress like that. But that's them, and they're local.
Iligan and Cagayan de Oro are full of Westerners. More so in Cebu.
Depends what you want to see or experience. You haven't really asked any question. I can be more specific. Your mention of "home office" tells me you're not a "regular" traveler.
I don't have a business. I have nothing to promote other than how beautiful the place and people of Iligan and Cagayan are. Be a beautiful person, and the beauty of the place will be revealed to you by the locals.
Never a good idea to broadcast your trip/itinerary on the internet. The aussie that got kidnapped about three years ago was a victim of circumstances. He was married to a local – had an argument – upset some people – kidnappings can be arranged. He also wrote about his trips around the world. Naturally, some people thought that he was rich, and a target.
Be a friend. Be visible. Go where there are a lot of people. People are most likely to help you, and protect you from other opportunistic people, if you are a friend.
If you're only travelling between Iligan and Cagayan, visit their city government's respective websites. There are plenty of sand and seas and rivers to enjoy. People are friendly, if you are friendly.
yours,
Mitchell Badelles
If you have any specific questions for Mitchell then please feel free to post them in the comments below. Please keep your comments short and to the point as the comment section is not the place for lengthy posts and explanations.
Thanks for your understanding and have a great time in the Philippines!
(Visited 6,164 times, 1 visits today)