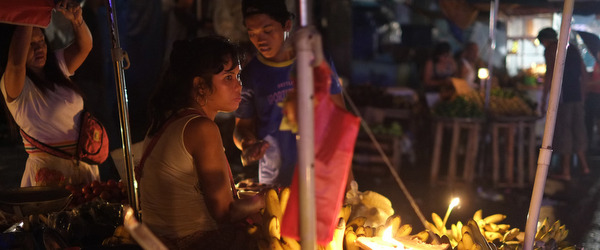 Brownout! Welcome to the Philippines! No matter where you live in the Islands of Paradise, you will experience a brownout from time to time. If you live in certain locations, brownouts are an everyday part of life. According to news reports and to other expats, who have retired to the Philippines, areas of Mindanao and in Metro Manila are the current hot spots for brownouts.
The frequency of brownouts can even vary within the same city! Where we live in Bacolod City, brownouts are not normally a problem. Certainly not everyday or every week but rarely a month passes that we do not experience a brownout. We are also blessed and thankful that 90% of the brownouts we personally experience are of 5 minutes duration or less.
The electric companies in the Philippines also usually schedule an all day brownout, which I refer to as a blackout, in either the entire city or most parts of the city. This blackout is usually from 9am-5pm and it is usually on the weekend in our area of the city. The blackouts are usually scheduled every 6-8 weeks but we are warned in advance of the day and the times of the blackout.
If a tropical storm or typhoon has hit the area, the brownouts will be longer and could be longer than the usual 9am-5pm. Such was the situation when Typhoon Yolanda hit northern Negros Occidental. Even though that  is 90-120 minutes away by private vehicle, we were affected by Yolanda.
What Can I Do?
Many expats have generators and due to the severity of the brownouts in their area, they use the generators on a regular basis. I have never owned a generator in my life! Where we live in the Philippines, a generator is not needed. The brownouts are usually of short duration and when there is a scheduled power grid blackout, we know in advance and we plan an all day family activity, especially if it is on the weekend, as normally.
The shopping malls have generators and the air con is still blasting inside during extended brownouts and during the city wide blackout.
The beach is always cool! The only actual beaches in Bacolod City are in Punta Taytay. If you just want to hang out at the beach during an extended brownout or blackout, have a cookout or a picnic, Punta Taytay is a great place to go. If you decide to drive farther and want to go to an actual beach resort, I recommend Paradiso Beach and Canonoy Beach resorts, located south of Bacolod in the town of Hinigaran. It will take you about 90 minutes to get there if you are driving and around 2 hours if you go by Ceres Liner bus.
Be Prepared At Home!
We have two rechargeable hand held lights and we keep them charged at all times. Both put out a great deal of light during a night brownout. We always keep plenty of candles on hand.
Learn the nearest sari sari store where you live, which sells tubes of ice! If you keep meat in your freezer as we do, you can add tubes of ice to the freezer to extend the coldness. If there is an extended brownout or a blackout, ice will not be available very long, so it is best to buy ASAP. During the extended brownouts caused by Typhoon Yolanda, we had no choice but to empty out our freezer and have a large cookout at home!
Brownouts are common all over the Philippines and blackouts also occur, which is the complete loss of power in the entire city for an extended period of time. The situation in Bacolod is not critical but it happens! Be prepared and keep on shinning!
(Visited 1,279 times, 1 visits today)