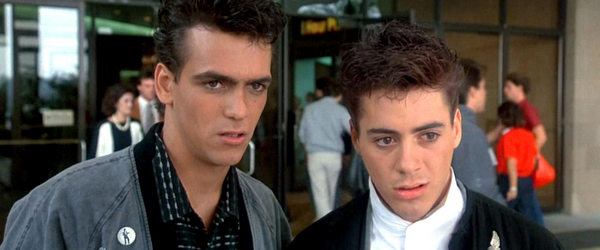 Well, usually only one day per week! Like the malls in every city, the malls of Bacolod are also crowded on the weekends, so I usually go to SM Mall in the daytime one day during the first days of the week. Our son is in school, my wife is a PTA officer and she also volunteers at our son's school, so I go out one day alone. Not for hanky panky! Rather, to engage in one of my hobbies and that is being an SM Mall rat! Every expat has their favorite mall among the Big Three. Robinsons, SM and Ayala District Malls. I shop at all 3 but SM is my favorite, hands down, and it gets the glad hand from me! And the hip hip hooray, too!
Why SM Mall?
It helps that I can drive to SM Mall in only 15 minutes from our home but that is not the only reason. No, amigos and amigas, there are many other reasons why I like SM Mall. For one thing, SM is constantly expanding, adding new stores and restaurants. SM Supermarket has really taken off in stocking food items that most expats enjoy and among all the others, SM is not an El Group Gouger, gouging the foreigners with high prices! I know because I shop there every week!
Subway is coming to SM Mall! Hot dang! They should be open within a month or so. I am excited to order a Spicy Italian Cold Cut sub and chow down! There are many other restaurants already open in SM Mall, especially the popular chain stores. McDoo, KFC, Pizza Hut, Jollibee, Mang Inasal BBQ Chicken and Ted's Batchoy. There is also Max's Restaurant-The House That Fried Chicken Built, which has been around since 1945! Chicken Charlie's has wonderful fried chicken that has been marinated in garlic and soy sauce. Fabulous! One of my favorite pizza restaurants is found in SM. Yellow Cab Pizza! L'Kai Sei Japanese Restaurant is another favorite.
There are many food kiosks in SM. There is a stand and snack food court in the area near the supermarket check outs. At Hot Dogs On a Stick, you can get a hot dog or sausage on a hot dog bun, with the works! They have Nathan's Famous Hot Dogs and Johnsville Hot Dogs and Sausages! P75 each, either brand. If you want a beer with your Dog, buy a can or bottle or two in the supermarket, bring it out and head on over to order your dog! You can BYOB, no problema. Enjoy!
Do you enjoy Belgian Waffles? Head down to SM Dept Store and before you get to the entrance, from inside the mall, you will indeed see Belgian Waffles! The waffle irons are hot, just waiting on your personal order! Yummy! Anytime of the day!
When I want a new shirt, I head to SM Dept Store in the mall. I only buy local Bench brand polo shirts and the cost is P479-P520 each. Bench shirts are the most comfortable shirts I have ever worn in my life!
I have a few favorite places in SM Mall and there are several items that I use on a regular basis, which I can only buy in various stores in SM Mall. SM Mall has a large cinema from first run movies, same time as in the States, so check out a movie while in the mall. You will also find eye doctors and dentists in SM Mall. Does your laptop need to be cleaned, re-formatted or repaired? SM is the place to go and often, you can pick  it up after looking around, eating and shopping!
Love Is In The Air?
It may very well be if you are single, available and looking! I am happily married, so I am not looking for love in all the right places but if you are, SM Mall is a good place to start! The salesladies in the stores and the ladies who work in the food establishments are all friendly, with great big smiles. Some are cute, some are very attractive and some are beauty queen beautiful! I see them every week!
Since I go to SM often, many know me already, however, many do not know me from Adam. I am greeted often with the big smile and lovely eyes! "Hi, sir, are you just visiting Bacolod or do you live here?" "Do you have family in Bacolod, sir?" "Sir, are you visiting friends in Bacold?" Guys. Hey, guys! That is a clue! It is up to you to take it the next step, di ba?
The next step would be your invitation to coffee or a snack during their break or maybe lunch in the very near future. I have been to the malls in Cebu City and in Manila. Bacolod women are more conservative and they are not going to approach you and come on to you like in the big cities but they will initiate friendly chatter like I just mentioned. Take it and run with it!
If you have time on your hands and want to kill a day, while having some real fun, head on down to SM Mall. The SM brand motto is right on target! "SM, we have it all for you!!"
(Visited 1,417 times, 1 visits today)