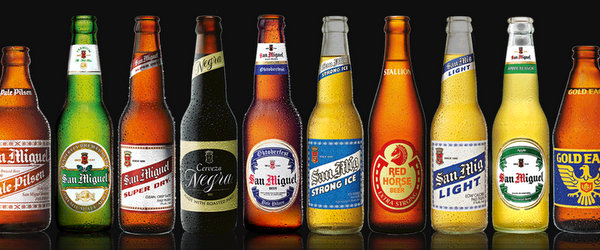 For those who are not keeping up with the latest news in the Philippines, many will probably be asking the question from May 9-13,"Where's the Beer?"
The COMELEC, Commission on Elections, has imposed a nationwide ban on alcohol sales from May 9-13 due to the May 13 Philippine Election. Exemption from the alcohol ban will be possible for hotels and establishments certified by the Department of Tourism, DOT, as tourist-oriented and habitually in the business of catering to tourists, provided they secure written authority from the COMELEC.
I am not sure how strict the enforcement of the alcohol ban will be in all areas of the Philippines during the 5 day election period, however, the Bacolod City Police have issued warnings that they will strictly enforce the ban in the city. It is best not to tempt fate by drinking in public or by trying to purchase alcohol during this time period, except in the DOT certified establishments because the penalty is serious! The COMELEC Resolution states that violators will be jailed for at least 1 year but not more than 6 years, will be disqualified to hold public office and will be prohibited from voting. Foreigners are subject to all the laws of the Philippines while living and visiting in the country and ignorance of a law is not an acceptable defense in the Philippine Courts.
Normally, there is a 48 hour liquor ban in the Philippines during elections but this year's election features some hotly contested elections and the liquor ban has been extended to 5 days to ensure a peaceful election and prevent the occurrence of election related violence. Most every city in the Philippines has a Department of Tourism office, therefore, it is best to get the list of hotels and establishments in your particular city concerning which ones are certified and which ones will be legally serving up ice cold beers and mixing your favorite cocktails. Cheers!
You Might Also Like...
(Visited 3,785 times, 1 visits today)