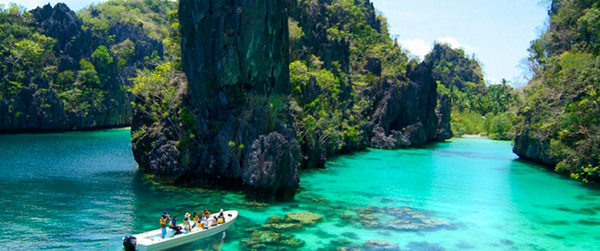 When I go out to the malls and the restaurants in Greater Bacolod, I see more expats in the Philippines are gathering and joining us all the time! The word is spreading and catching on that this part of the world is a great place to retire, live, do business and even raise children. If you are not interested in doing business and if you do not have plans to raise children, this is still a great area to enjoy and as they would say on Billboard, the Philippines is climbing the charts… with a bullet! In reality, expats in the Philippines are going for the gusto! The good life!
Expats in the Philippines come in all shapes, sizes and nationalities. They do not all come here with the exact agenda but most all come here for a positive reason! They want to enjoy life in a location of the world that has good climate, is not polluted, is not overcrowded, is not crime infested and is an area where they can enjoy an excellent lifestyle without it costing them an arm and a leg. Negros Occidental, and in particular the Bacolod Area and Greater Bacolod, meets all the above criteria!
How Long Has It Been?
When was the last time you could really enjoy life without worrying about your finances? Can you afford to play golf? Can you afford to eat in nice restaurants? Can you afford to take in the local sites? Can you afford to go deep sea fishing? Can you afford to attend a Jazz Festival or go to a music concert most anytime you like? Can you afford to rent a very nice place to live with all the amenities? 24/7 Security, swimming pool, tennis court, clubhouse, basketball court and fitness gym? If you cannot afford those things without worry in your home country, come on down! Being amongst the expats in the Philippines is a fabulous lifestyle!
Well, I'm afraid I've got some good news! If you have a monthly income of around $1,200 per month, then this area of the Philippines is just waiting for you! You can do it on less than $1,200 per month, a good bit less, but it depends on your lifestyle and exactly what you require to be happy. Internet is here! Dream Satellite is here! You can have both for about $37 per month. That is what I pay!
What's Common Amongst Expats in the Philippines?
Some are in a state of denial, however, we all have an appointment one day. We are all going to be knocking on Heaven's door at some point. I know a number of folks in America this very minute, who continue putting off their retirement. Each year they are getting one year older and closer to that appointment date. Yet, they could retire today and being enjoying a fabulous life with other expats in the Philippines! By next week! None of us are guaranteed another minute of life and while it is great planning for the future, once you hit ages 60-70, you only have so many decades left. Right?
I am glad I opted out of the work force at age 54. My wife and I were financially able to acquire our homes, invest in business and go for the gusto at an early age. On the amount of money we had to work with, and it is a lot less than you may imagine, we could never do this in the USA! No, never!
I am not just sitting around, waiting around to die and I won't come up short when they come for me to take me to the cemetery! I have been very much alive and kicking unlike some expats in the Philippines since 2009. Every day continues to unfold a new adventure in my life in the Bacolod Area. Living a stress-free life, eating all the tropical fruits and healthy vegetables I could imagine, very cheaply, engaging life with full gusto, have all no doubt added years to my life, most likely. I am healthier today at age 59 which is considered an average age for expats in the Philippines than I was at age 46 in south Florida, near Miami!
It is up to you, amigos! If you are in a position to retire today, why not do it? Most expats in the Philippines enjoy a  fabulous lifestyle. I am only one among more than 300,000 US citizens who have retired to the Philippines, enjoying life in the islands year round. Americans certainly do not have a monopoly and their are many nationalities amongst the expats in the Philippines! There are many others from Australia, UK, Canada, Germany, New Zealand, Korea, Japan and from many other countries around the round world.
Are you ready to get started and join us? Today is a good time as any, di ba?
You Might Also Like...
(Visited 2,168 times, 1 visits today)