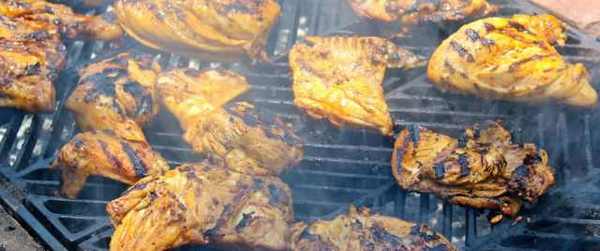 We enjoy going out to eat in local restaurants several times each week but my wife and I agree that the best food we enjoy is made at home. Food for Filipinos does not seem to be a problem but some expats are picky about their variety of food and I am to some extent but I do not go overboard. I don't require my food to be imported from the USA, Europe, Australia or New Zealand. There are a few food items, which are part of my diet, that just aren't produced in the Philippines, so yeah, I buy those imported items as needed.
We paid P1,500 to have a BBQ grill made in one of the local metal shops and we use it often. The grill will also smoke food, as it is all in the preparation. Charcoal is only P200 for a 50 kg sack and it will last a long time. Cooking food on the grill, using charcoal, is not only economical but the finished product is great! Most expats I know enjoy BBQ. Ribs, steaks, burgers, pork chops, chicken, fish, shrimp, kabobs, sausages, corn and other veggies and even pizza are among the things we grill at home.
BBQ is one of the favorite foods in the Philippines. In Bacolod City, Chicken Inasal has made the city famous. The key to having authentic chicken inasal is marinating the chicken 6 hours to overnight. After marinating, the chicken is placed on thick wooden skewers and grilled to perfection over hot coals. My wife is an expert when it comes to Chicken Inasal. Most of the local BBQ is served on bamboo or other wooden skewers. Pork, squid, and organs, such as liver and gizzards, are among the other more popular BBQ food items in our area of the Philippines.
A number of local people supplement their income by having a BBQ stand in front of their homes. It is pretty much a family project, as older children or relatives thread the BBQ on skewers and place them inside a large container with the homemade marinade. This container is stored in the refrigerator until the next evening, when it is time to sell the BBQ again. The BBQ not sold is enjoyed by the family, so nothing ever goes to waste.
What is for supper? BBQ ribs and chicken. As Chef Bobby Flay always says, it is time for "Grillin' N Chillin!"
(Visited 482 times, 1 visits today)