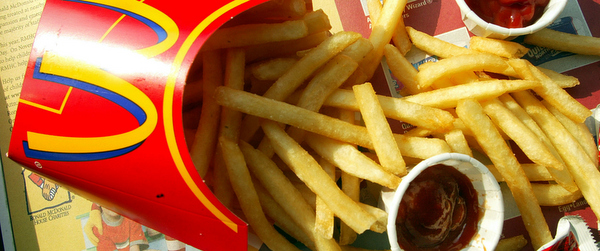 One of the burning questions among foreigners who are visiting the Philippines for the first time and among those who are actually retiring to the Philippines is about food. Food is indeed an international language, as everyone has to eat to remain healthy! Most people I know, Filipinos and foreigners alike, enjoy eating delicious food. I am not an exception!
Even though I tell most soon to be expats in the Philippines and the newbies already here that they will not find their home country in the Philippines, many still have hopes of finding their favorite restaurant from back home where they intend to retire to the Philippines. I'm afraid I've got some bad news! You will not find your favorite restaurant in most areas of the Philippines unless it is McDonald's, KFC or Pizza Hut. That trinity of restaurants seem to be in every mid-size city and large city in the Philippines. If you are in Manila, a few more will pop up, such as Papa John's Pizza, Outback, Burger King, Wendy's Taco Bell, Subway and Chili's Bar & Grill.
The Alternative to Foreign Restaurants
If you are adventurous and willing to give it a shot, you will certainly find some very good local restaurants, which whip up some of the expat comfort food you enjoyed back home, however, you will also encounter some terrible restaurants along the way. The terrible restaurants try to create what you like, so they get 1 Star for trying to make you happy but they actually produce poor results! I call these type restaurants "Pseudo Western Restaurants!" I've wasted my share of Dinero over the years trying out these new restaurants, which tout catering to the expats palate. However, I have also found some gems and a few diamonds in the rough that actually improved over time with some kind suggestions from the expat diners. It is a crap shoot and you never know until you eat in one of these establishments. One man's feast is another man's slop, so try it. You might like it! You will never know for sure until you experience it on your own!
The Real Deal
Through the expat coconut telegraph, you will learn of restaurants in your area of the Philippines that are not foreign owned chains but they are locally owned by a foreigner and his lovely Filipina wife. There are so many such restaurants in Bacolod City! I have found most of these one hit wonder restaurants, but which keep getting played again and again over the years by popular demand, serve specialty food from the expat's home country.
Rio Bella Pizzaria in Bacolod is owned by a Swiss guy and his lovely Filipina wife and of course, pizza is their number one draw. However, they have trained their Filipino cooks to prepare a number of Swiss dishes, which appear on their menu. Rosti is one of my favorite dishes, which is what we call back home, shredded and scattered fried potatoes! Yummy! Try them with mustard!
Tyrol Restaurant is at the top of my list of restaurants in Bacolod  that are operated by foreign chefs. However, if you do not like Austrian and German food, you probably will not enjoy Tyrol. No burgers, pizza, fried chicken or BBQ at Tyrol!
Golden Fortune Restaurant is owned by a pure Chinese lady and she is hands on everyday! She supervises to ensure that you will receive only the best Cantonese style Chinese food in the city. I rate this restaurant Number One for their Chinese Cuisine.
I could go on and on about the fabulous restaurants in Bacolod but my space is limited in this article. You get the picture about restaurants, di ba?
The Best Food Is At Home!
If you, your wife or even better if you and your wife can cook together and prepare food at home, that may very well be the best food in your area of the Philippines! My wife and I prepare and eat most of our meals in our home and we enjoy it! There are a number of Filipino dishes I enjoy but I do not eat Filipino food exclusively. Last night, I had Northern Beans with ham hock and corn bread muffins. Real Southern Cuisine from Dixie Land, which is composed of the 13 southern states in the USA. All the ingredients were purchased locally.
In Bacolod City, I cannot think of many items I cannot buy to prepare my own comfort food. For only P13, you can buy Hunt's Chili Beans & Beef in a vacuum sealed pouch. Today for lunch, I prepared chili dogs! Pure Foods Hot Dogs are great and they are produced locally. You can buy Nathan's Hot Dogs and Johnsonville Hot Dogs but they are P450 for a package of 6 hot dogs. That is $10 amigos and amigas! I pay less than P200 for a package of 16 Pure Food Hot Dogs. That's less than $5!
What you and yours prepare at home to eat is only limited by your imagination. The ingredients are here in the Philippines for you to run wild in your kitchen. I have Philadelphia Cream Cheese, good mayonnaise, dill and some fabulous cucumbers on hand. For merienda tomorrow, I am having cucumber sandwiches! What about you?
(Visited 3,423 times, 1 visits today)