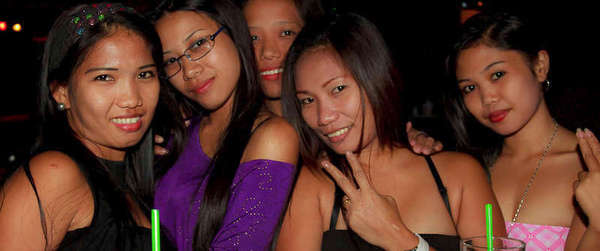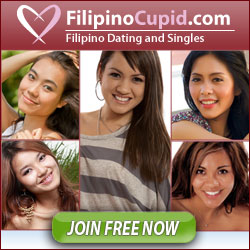 Some expats have it in their minds that every bar in the Philippines is an exotic bar with dancing girls. This is far from the truth, as there are many exciting nightclubs with couples dancing to the pulsating beat of the latest hot music on the international scene. The Philippines is one place that on any given evening, you can tell your significant other to put on her party dress because you are taking her out tonight! What? No partner yet. That is certainly not a problem because single socialites, professionals and even the somewhat older crowd most enjoy going to an upscale night club to dance the night away. Whether a live band or a DJ, you will not have a problem picking out the type of music you enjoy dancing to. Slow music time is also a good time to slow dance with your lovely partner. Not everyone is the same but I always found the dance clubs in the Philippines being an excellent romantic setting. Most Filipinas and Filipinos love to dance!
Party Is A Groovy Thing
In one of my early articles, Sundown in the Philippines, I briefly touched on the different types of night clubs in the Philippines. Filipinos really enjoy life and throwing a party, going to a party or just plain partying is one way many celebrate life. "Let's have a blow out" is a common local term meaning, "Let's party!" Diba in Tagalog means "right." Ready to party, diba? Taglish is commonly heard throughout the islands, which is a mixture of Tagalog and English.
I am more familiar with the local party and nightlife scene in Bacolod City, where I live. Mo-2 Ice is a local party dance club that is very popular in the Goldenfield area of the city. One side of the club is a karaoke bar and if you enjoy singing and talking to lovely ladies who are looking for a boyfriend, it would be the place to go. The other side of Mo-2 Ice is where the party is happening with non-stop dancing. Some nights, a live cover band provides the music and other nights, a DJ spins the latest international dance hits for you and your partner to dance to. Filipino cover bands are the best in the world in my opinion because they can perform your favorite songs while sounding exactly like the original famous artist.
Club Sibeeria is another hot night spot in Bacolod City that is very popular. Located on Hilado Street, Club Sibeeria is famous for serving beer chilled below Zero degrees! Famous DJs from all over the Philippines host the dance parties. This weekend, lady DJ Kyrah Mijares will be hosting the hottest dance party in the entire city!
Filipinos would never dream of going to an upscale night club in shorts, sleeveless shirts and flip flops but some expats attempt doing so. It doesn't work, as there is a dress code.
No matter where you decide to retire in the Philippines, if it is in a midsize or large city, you will have many choices from which to choose your favorite party place. In the small towns, the choices will be fewer but even there, you will find a place or two where locals enjoy gathering to have a weekend blow out. Partying and having fun are a very important part of the Filipino Culture. Forgetting the cares of the world, relaxing and having a great time. Ready to party now?
You Might Also Like...
(Visited 3,054 times, 1 visits today)