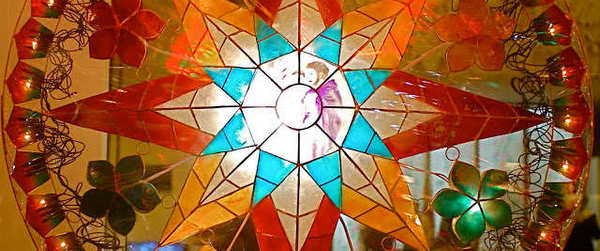 Merry Christmas from the Philippines! September 1 officially kicked off the Christmas Season in the Islands of Paradise and it will not end until early January, 2014. For many, the Christmas season will not end until mid January, after the Festivals of The Three Kings, The Black Nazarene and Santo Nino. It really is more fun in the Philippines! The country is famous for having the longest Christmas Season Celebration in the world. I heard the first Christmas song of the new season last Sunday, kicked off with "Feliz Navidad."
Many people from all walks of life are already actively and excitedly preparing for the big event, which usually starts on Christmas Eve. Christmas Eve and Christmas Day are the two Main Events and you do not need pay-per-view to join in the thrilling holiday activities.
Noche Buena
Before the family feast at midnight, bringing in Christmas Day, many attend Christmas Mass and those who are not Catholic attend a special Christmas service at their church. Everyone is in anticipation of the Noche Buena or Christmas Midnight Family Feast, as I enjoy referring to it.
There is always special food during the Noche Buena, no matter the economic status of the family. Of course, those who can afford more, have a very elaborate feast, however, some foods are common to all. Queso de bolo, a ball of cheese, which has been sealed with red colored wax, is very common and it is usually Edam cheese. There are many brands and types of hams served during the Noche Buena. Last Christmas, we were blessed to find a large imported Virgina Ham in SM Supermarket for about $23, and we served it during our own family Noche Buena. Arroz Valenciana is a very delightful yellow rice dice with many ingredients of meat and vegetables but the one ingredient that stands out to me is raisins! It is really a fabulous dish and is a meal in itself if you eat enough. Some families serve lechon baboy, which is a whole roast pig. The skin of this type roasted pig is very crispy and it is also a very delicious dish. I enjoy the ribs best from the lechon pig.
Some families make the Noche Buena an all night affair and some even use this very festive time to open the family Christmas gifts.
Christmas Day
Traditions may vary from family to family for most part, depending upon which Region of the Philippines they are from. Some families rest much of Christmas Day, as their Noche Buena lasted all night and until mid morning! Others shorten their Noche Buena and have another family feast at lunch time. Regardless, by time for the evening meal, everyone is ready for more fabulous food! Christmas Day is often spent among the extended family and especially spending time with the family elders.
After the evening meal, some family members play card games, mahjong, sing karaoke or attend a barangay or village dance party. It is almost non-stop eating and partying during the two Main Events of Christmas. If you have or know a Filipino family, you will have a ring side seat during the entire fiesta.
Red wine, specially aged Tanduay Rhum, brandy, and imported beers and spirits are often included in the celebrations. Some families begin saving in January for the next September Christmas Season Celebration!
I often tell those who intend retiring in the Philippines that there is nothing in the world as great as spending Christmas in the Philippines among the Filipino families. I wouldn't miss it for the world!
You Might Also Like...