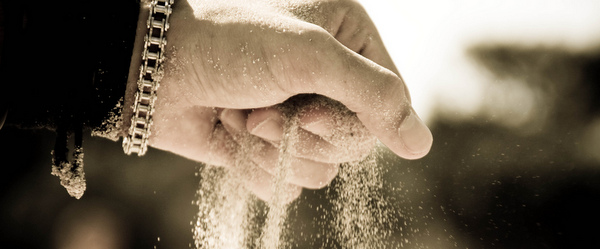 Back in 2009 when my wife and I decided to retire to the Philippines, one of her main concerns about me was what I would do with my time! I assured her that I had time on my side and no need to be concerned with my getting bored in the Philippines, as that will never happen! Yet, I realized her concern was real. We know Americans who retired and passed away within a year of their retirement. There is a lot to be said about not having anything to do in your life and how boredom can create unhappiness. Some people just do not know what to do with so much time on their hands and I also fully realize that this can become problematic!
Who Can I Be Now?
After working many years, do not let an identity crisis enter into your life once you have officially retired from the workforce. You are no longer a supervisor, you are no longer a doctor, you are no longer a policeman or a fireman or an accountant but you are still somebody! This is the new you and it is a great opportunity and a wonderful adventure entering into this new phase of your life. In the Philippines, there are many fabulous things you can do here in enjoying your hobbies and creating new ones!
If you really think about it, you most likely have many things in mind that you would like to do if given the opportunity. Most people do but they put things off until it is too late. We are all operating on a lifetime clock, so don't waste a single minute. Never let a day go by! I sure don't!
You really can be whoever you like, as you are transitioning from the workforce in your home country to such an adventurous life in the Philippines. Within reason, of course! You cannot run for political office and you are not going to be President of the Philippines or a Senator introducing new laws to change the country!
Cheap Thrills!
Almost without exception, whatever your hobbies are, they will cost you less money enjoying them in the Philippines. You don't need a fishing licence here to take your rod and reel out to try for the catch of the day! A friend from England moved to the Bacolod Area several years ago and he bought a small fishing boat, complete with crab nets, rods & reels and a fish finder. He spent less than $2,000 USD to get rigged and he had everything he needed..and then some! He had such success that he was actually giving away fish and crabs to his Filipino friends and neighbors because he and his wife could never eat them all.
I know several Koreans who fly into Bacolod for the day for one reason and that is to play golf! They told me they can fly into Bacolod in the early morning, play golf at one of the 3 golf courses in the Bacolod Area, lodge overnight and fly home the next morning much cheaper than if they joined a country club and played golf in Korea. Imagine that!
If billiards is your hobby, you have come to the right place. The Philippines is home to a number of international billiard champions and there are many local neighborhood champs you can play billiards with on several street corner billiard halls. They are good and can run racks on you. Time to practice up!
I have a laptop and I enjoy writing. You can do it, too! Now is the time to throw down that book idea you had for the past 20 years. What is stopping you?
As I write this article, I am excited because I still have a number of things I want to do that I have not even started yet and I have the time! Time is on my side because I am making the most of my time in the Philippines. I never let a day go by!
You Might Also Like...