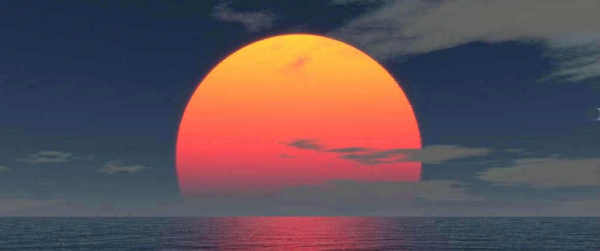 Several friends in America asked me this week about retiring to the Philippines, as they are sick and tired of the same old daily grind and they are at the point of retiring a few years earlier than previously planned. As you can imagine, they had many questions about actually living in the Philippines. The burning question was, "How much money will I need each month to live comfortably?" The answer to this question will vary from person to person, as each person requires different things to make them happy within their own personal comfort zone and many of these things are not free or cheap, if it involves imported food items every meal, every day. If you are adventurous and can enjoy native food, you can really cut down on your monthly food bill. As I have written before, all native food is not only fish and rice and some native food dishes are the very same thing I ate in the USA! Only prepared a little differently.
There are many fabulous things in the Philippines but it is most often not going to be like back home. I really do not understand why some expats want to come to the Philippines and want to see the exact same things or experience the exact same things they just left behind. Beats me!
It's My Life
This past week activities are only during one week in my life during the past 4 years and 2 months of living in the same area of the Philippines, however, it is an excellent overview.
Family, friends and I went to the new Super Metro Store in Talisay City and it is similar to a Super Walmart. I wanted to try out their Metro Gourmet Tasty Deli and we did! I had the P99 roast beef sandwich, others had chicken salad sandwiches and our son had baked lasagna. Yes, this is in the Philippines! After enjoying our very good deli style food, we looked around the Metro Supermarket. We were very well pleased with the selection and variety of food items that expats often enjoy buying for preparing at home. Compared to the other supermarkets in the city, Metro had a larger selection of expat type food and it is much cheaper! Some items are P40 cheaper and that is $1 savings. I bought a number of items that I enjoy, including refried beans, black beans, burritos, salami, Canadian bacon, excellent pork ribs, yellow mustard and a few more items. My total bill was P1,100.
Several days ago, we visited May's Organic Garden and the entrance was P100 for adults and no charge for children. The magnificent beauty of nature is everywhere at May's and there is a lagoon style swimming pool. My family and I had a fabulous day! Our very next stop was The Deck, on the way to Villa Rosa Beach. The Deck has at least 20 restaurants that specialize in native seafood dishes. There isn't much difference in the prices of any of the 20 restaurants and 4 people can enjoy good food and a few cold ones for under P500.
Our son had a lengthy program practice today at his school and my wife is one of the program volunteers, so I headed out to SM Mall to kill a few hours. Since I live in the Philippines, I have learned to enjoy merienda, which is an afternoon snack. I stopped in L' Kai Sei Japanese Restaurant and had 3 piece fish tempura and a cold one. My bill was P110.
After enjoying merienda, I remembered a few items that we did not buy at Metro, a few days earlier, such as coffee. So, my next stop was at SM Supermarket in the mall. Give me a shopping cart and time to kill and I will always find some extra things I want to buy for eating later! The few things turned out to be two large bags and one small bag of grocery items. My bill was P978. The few extras included a lot of chicken wings to make Buffalo Wings and more than a pound of ground round beef.
Please note that the currency exchange rate this week has been more than P43:$1 and today, it is P44:$1.
Is This Your Life?
I shared what my week was like and how was yours?
I realize that one size does not fit all and everyone has different ideas of what Paradise or a state of bliss really is. My past week activities have been consistent the past four years of living in our area of the Philippines. For me, it is Paradise and even a next level, whatever that can be!
As I have written in my articles over the past several months, no one can tell you exactly how much money you will need to live comfortably and happily in the Philippines, however, from reading my articles, it will give you an excellent idea. At least in the area of the Philippines where we live and I will never consider living elsewhere in the Pearl of the Orient.
(Visited 1,688 times, 1 visits today)