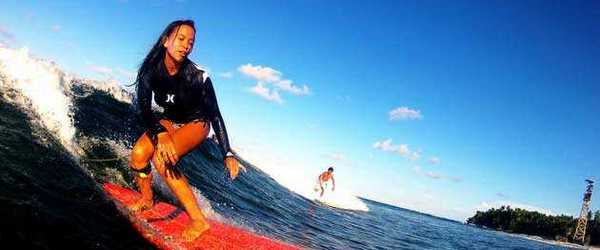 With so many islands to chose from, it can be overwhelming to those who are about to make their first journey to the Islands of Paradise. I heard of one expat putting the names of 5 locations in a hat, where he intended to visit in the Islands, and he visited each one in accordance to the order the names were drawn. I guess that is one way to do it!
Chatting with other expats on a forum is another method many expats use in whittling down their lists of places they want to visit before deciding on that one special place they want to call home in their retirement years. If you still enjoy surfing, then you will want to live near Siargao Island, where Cloud 9 is world famous for surfing. There are many islands that offer things which different people enjoy. Masbate is famous for their rodeo, so if you are into the cowboy scene, living near Masbate is a must! You will fit right in wearing your Stetson and your lizard skin cowboy boots.
Whether you are retiring to the Philippines with your wife, finance or girlfriend or if you are single and interested in establishing a meaningful relationship with one of the many beautiful single Filipinas, this will come into play as to which location you decide to retire to in the Islands.
Making a decision on where you will be living in retirement is one of the very first important steps. While many others may praise a certain area of the Islands, until you actually go there, check it out and spend some quality time there yourself, their paradise could very well be your personal hell! Advice is always good but only you know exactly what you are looking for. Depending upon the actual time you have to spend in the Philippines before deciding on making the move and depending upon your financial situation, there are several successful techniques an expat can utilize.
Determination Is Fun
There are many apartments in cities of the Philippines that are fully furnished and can be rented month to month without a lease. A friend and his fiance chose five locations on different islands in the Philippines and they spent at least one month in each location before making their final determination concerning where to retire. One preference they mutually decided upon was that it would be a different island from where the parents and most of the family lived! On the other extreme, some guys relish the idea of living in the same area of his partner's family, while becoming a welcome member of his new, large extended family. Hey, it works out sometimes.
There are many pension houses that give a weekly rate, so if you do not have 1 month to spend in 5 different locations, one or two weeks will work if you get out and about daily for extended time periods in your exploration of the areas. You will not learn much about the area if you spend most of your time in the pension house or in a bar!
Before deciding 100% on retiring to the Bacolod Area, even though this is my wife's hometown, we visited annually for 5-6 weeks visits during a 3 year period of time. I was able to travel north and south to check out much of the province of Negros Occidental and I really enjoyed all my experiences. I never had one bad experience and we were out and about much of the time.
Spending quality time in the area of your choices and traveling around to different islands is much more than just a sightseeing tour, as you will actually receive first hand experience during your interactions with Filipinos. Does it sound great yet?
The fabulous news is that once you retire to the Philippines, the adventure will never end!
(Visited 791 times, 1 visits today)