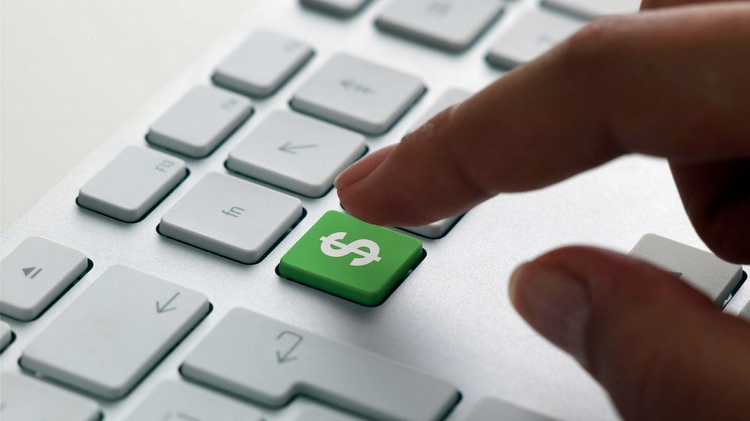 Some of you will have planned your retirement here well ahead of the time you actually set foot on Philippines soil. Some may arrive here on a whim. I understand that, as I would say I tend toward impulsiveness. However even I researched retirement to the Philippines fairly extensively before I booked the flight and said goodbye to the UK once and for all. One of the sources that definitely helped me was this RTTP site and the guys who run it, Gary and Steve. I am told, and sworn to secrecy, that Gary is the American who likes to do all the writing and talking while Steve is the unassuming Brit in the back office who makes sure everything works! Only joking Gary! However I decided to write this as encouragement to all of you who could do with that something extra in the 'pay packet'.
Modest Retirement Income
I believe I am fairly typical of many expats. I chose to retire here for a number of reasons. One of them that was paramount is that it is a hell of a lot cheaper to live here than in the UK. And for UK you can substitute any western country whether it is the United States, Canada, Australia or any western European country. I think I am also typical in that my retirement income is modest. It was a struggle to make ends meet in my retirement back in the old country. Britain had a politician who proclaimed many years ago "never get old in Britain" meaning that you will become impoverished and scared of turning on the heating on a cold, damp winter's day. That forecast has become a fact and one of the reasons I left Blighty for good.
I know some of you may think that doesn't apply to you as you provided wonderfully well for your retirement years. Well good on you! No, I mean it. There is no sarcasm intended I can assure you. I met a guy in Thailand about 2 years ago (I tried that country as an expat – not for me!) and got chatting over a beer. It turned out that we actually knew each other from two entirely different work environments. He was an ex Detective Chief Inspector in a British police force. I was an ex Detective Sergeant from a different force but it turned out that we had worked on joint operations together and rattled off several names that we both knew. Furthermore when he retired from the police he worked as an investigator for the Civil Aviation Authority (CAA) in London – the equivalent of the American FAA. By then I was a barrister (trial attorney) in London and had several cases prosecuting for the CAA – low flying aircraft, passenger air rage as well as minor regulatory offences. We had also met then but only realized it when we got talking over a beer. So what's the point of my little ramble? He is an example of the sort of retiree who has no need ever to think about supplementing his retirement income. I am not jealous of him. We took different career options and my choices were to the detriment of my pension pot. However irrespective of whether you fall into the category of a former government employee, like the guy in Thailand, accumulating worthwhile pension benefits; or you are more like me with modest pension income, then let me give you this advice: whether you need the money or not, for your health's sake find something to do in your retirement. Find some work, paid or unpaid, a hobby or activity – but do something! It will keep your mind and body active – perhaps in my case we can forget the bit about the body!
Returning to Gary and RTTP – I found some of his thoughts and ideas on ways of making money here in the Philippines very informative. Most of them revolve around agriculture and/or livestock. But that's not for everyone although I do have a plan to do a little modest pig farming some time in the future. Lechon and pork feature regularly here in the diet and menus, so I know there is a demand for pork products! I found some solid advice was to be found here on this site. Like most of you I stumbled upon other sites when researching my retirement here and was not fooled by the hype on some of them. You know the sort of thing I mean – 101 ways to make a living in the Philippines and never getting of your big fat ass!
Remote Freelancing
My own way of coming up with a method of earning extra cash was to think it through and talk to people. Internet research also played a part but talking to real people was the key for me. And by people I mean both expats and Filipino. It was through talking to my Filipina partner's family and friends that I started to think about remote freelancing. Remote freelancing is working from a computer instead of going into the office. The person or company who hires you can be, and often is, many thousands of miles distant. Some of the freelancing skills that are in demand include writing, translation, graphic design and computer programming. Those are just examples as I am sure there are countless others. I believed I could find work as a writer. It was a love of mine many years ago at school and indeed I had once harbored an ambition to become a journalist.
Practice Makes Perfect
So once settled in Bacolod I started up my own blog web site at expatinbacolod.com primarily to find a writing identity and practice writing on a regular basis. Like any other skill 'practice makes perfect'. Or as Gary Player once famously said to a reporter remarking on Player making a 'lucky shot' in a major tournament, "It's funny you know. The more I practice the luckier I get". I hasten to point out that my web site is very unlike here on RTTP – that must be so otherwise I doubt I would have been invited to write this article!
Indians, Pakistanis and Filipinos
Almost simultaneously as starting to write my blogs I registered with an online hiring hub. These companies all operate on the same principle – you are looking for work and employers advertise for people with a certain set of skills. It took some time to get off the ground and be offered paid work. This was partly through my own fault, for example my covering letter was a bit shabby when I first started to apply for jobs. In addition you have to realize that many would be hirers are looking for the lowest rates of pay and often employ Indians, Pakistanis and Filipinos who will work for ridiculously low (by western standards) rates of pay. I learned to stay away from those kinds of jobs because there are people out there who will hire you as a native born English speaker and pay reasonable remuneration for your writing skills.
US$$'s and PayPal
The work started to roll in on a regular basis. A trickle to start with, then consistent work on a daily basis. I was writing product reviews (I am now an expert on battery jump starters!) and rewriting news content that was obviously going to appear on a blog somewhere in the world. I say 'news content' but it included some really oddball stories such as a wizard who had been banished from a wildlife park in New Zealand because he had been upsetting the gorillas! It was different. It was fun. I was seeing US$$'s appear in my PayPal account! Eventually I was hired to write some really interesting stuff and the accompanying research also harnesses my previous experiences as a detective and that is ongoing as I write this piece. Long may it last.
Clearly writing is not for everyone. All writers need readers. If you have ever written a half decent Trip Advisor review then maybe you ought to think about it as just one viable way of supplementing your income in retirement. If you do then I warmly wish you 'Good Luck' and maybe see you on a bestsellers list one day?
(Visited 6,556 times, 1 visits today)