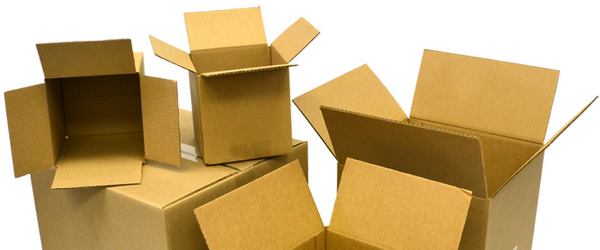 You are ready to make the move and you are deciding what you should bring from your home country to make your life more comfortable in the Philippines. Right? I knew it! I was faced with that dilemma once and I remember it well. If there is something you know that you absolutely cannot live without, it may well be the deal breaker once you get to the Philippines! If you are unable to find that one thing here. However, there are ways around this situation with well thought out planning before you leave your home country. What should I do and how do I get it there? You may ask that question in wild wonder!
BBB
You will certainly hear this term once you arrive on the Golden Shores of the Philippines, if you haven't already. What the hell is BBB? Balikbayan Box! Wouldn't it be great if you could get a large box and fill it with things you want to have at your disposal in the Philippines and it will cost you less than $100 to ship? I've got some good news for you! You can. In NE Florida, there are 3 sizes of Balikbayan Boxes and 3 different prices. How much? For the small BBB, it is $49, for the medium BBB, it is $79 and $99 for the largest BBB. That's great, isn't it? So, I am telling you about the BBB before you leave home, for you to make plans ahead of time.
If you live in a city with a decent size Filipino Community in your home country, you will find a shipper of the Balikbayan Box. The shipping cost is according to the size of the box and not according to the weight. As long as you do not send items in commercial quantity, you should not have to pay Customs Duty once the box arrives, although some had to pay a few hundred Pesos here and there.
If you enjoy Brazilian Corned Beef, which is popular in the USA such as Libby's brand, it is best not to ship an entire case in your BBB. Nine or ten cans is a good number. That amount will hold you until you get settled in and find out if you can buy the Brazilian Corned Beef in your area of the Philippines. I buy this canned meat product in Bacolod, as I also enjoy it, and it is cheaper here than in Florida USA! I am referring to Libby's brand of Brazilian Corned Beef.
It is best not to burn all your bridges once you depart your home country. Family members and friends can easily ship you a BBB once or twice a year to the Philippines once you give them instructions before you get on the plane and head out. Unless they are generous to pay for the contents inside the box from your shopping list and the shipping, you can easily send them money from the Philippines to cover the expense for your BBB.
Made To Burn
I know American guys who are loading up their BBBs right now with their favorite power tools, sound system, TV, juicers, blenders, meat slicers, rotissirie ovens and their favorite electronics. Well, I'm afraid I've got some bad news! Those are 110v and in the Philippines, you will need 220v appliances and electronics.
What's the solution? I don't want to be a Killjoy but my advice is to sell those items before you hit the road! Use the money to buy new items in the Philippines once you arrive. That is what we did and it was fun furnishing our new house with all new items.
Some expats buy an AVR, Automatic Voltage Regulator, and they can use their 110v appliances in the Philippines. Some try color coding the plugins, as not to confuse anyone who may plug the appliance into a 220v outlet and that may work..for awhile. I've never met one foreigner who moved to the Philippines with 110v appliances who didn't have several fried when a helper, a family member, a partner or a friend plug this 110v into a 220v outlet direct! Leave the tears, the yelling, cursing and emotional pain at home, along with your 110v appliances, is my advice!
This is Part I of a II Part Series about Moving to the Philippines. In my next article, I will give you sound advice about buying quality appliances in the Philippines and shipping more needful things to the Philippines, which may be hard to find in many areas of the Islands.
If you are interested in shipping your vehicle to the Philippines, then we have all the information you need.
(Visited 2,071 times, 1 visits today)