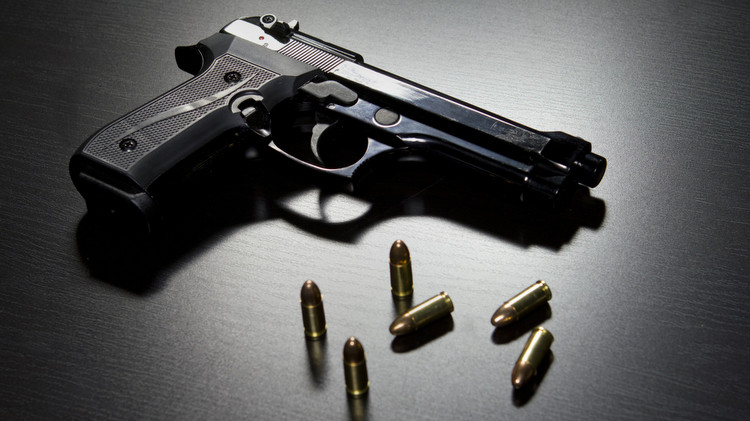 Last month, the expat community in the Bacolod area was  shocked by the deaths of an American and his Filipina wife. They had lived in the area for some time and had an organic farm in Murcia, outside Bacolod City. Many of us knew the couple and some of us actually bought organic vegetables from their farm. A very sad and tragic story. The husband was reportedly found in a deep well on their property, with his head bashed in from a hammer. His wife was found later, murdered.
One of the most important issues concerning foreigners wishing to retire to the Philippines is their personal safety. There are no guarantees in life and any of us can be murdered no matter how safe the area. However, we can help prevent being a victim of a violent crime by choosing a safer area to live. Many parts of Manila are not it. The crime rate is high in Manila. Violent crime is on the rise there. More people are murdered in one week in Manila, most weeks, than are murdered in the Bacolod area over a 12 month period. I've seen the official crime statistics of the PNP to back up my statement.
Usually Someone You Know
As in the USA, most people murdered in the Philippines  know their murderers either directly or indirectly. Business related, an act of revenge, a feud vendetta, relationship related, robbery and silencing are usually the motives for murder of foreigners in the Philippines,
In short order, the 4 suspects were arrested by the police in the murder of the couple I mentioned in Murcia. The victims knew them. The suspects worked for the couple on their farm. Their home was broken into, their home was ransacked, items were stolen and the couple was murdered. Just for the bounty of a few thousand US Dollars in loot. This is so tragic.
It can be very risky when you hire someone in the Philippines and give them access to your home. There have been cases when a live in helper allowed a boyfriend or a relative to enter the home after the midnight hour to rob, steal and sometimes even kill. A number of Filipinos see foreigners and the wives of foreigners as being rich and having a lot to take from them. Be careful who you hire as a domestic helper, driver, yard man or farm employee.
Statistics Are Shocking
If you do an online search, "US Citizens Deaths Overseas," you will be directed to an official website of the US Dept of State. On the site, you can enter the country, Philippines, and the time period. Statistics for 2015 are incomplete but I recently checked for January 2014 to December 2014.
Last year, there were 4 reports of US citizens being homicide victims. There were 4 reports of US citizens being suicide victims. There was 1 report of a US citizen being a drowning victim. There were 4 reports of US citizens being killed in vehicle accidents-motorcycles. As I have said all along, your chances of being killed in a motorcycle accident in the Philippines is about the same as your chances of being a homicide victim.
What Can You Do?
Location, location, location is the first step. Learn about the area you intend to live in the Philippines. The internet is loaded with PNP crime statistics for every given area of the Philippines. They are broken down by the crime, such as rape, theft, murder, homicide, robbery, breaking and entering, etc.
Chose a residence which is safe. My wife, our son and I live in a gated subdivision with 24/7 armed security at the gate. Entering the subdivision is restricted unless you live here or unless the security has been informed to allow certain visitors in. The drivers license must be handed over to the security officers upon entering and will be returned upon departure.
Dogs. The bigger and louder, the better. Dogs are a deterrent to prevent anyone trying to breach your gate and wall. We don't live behind a high concrete wall but there is a wall with iron bars and a locked gate on our property in the city. We don't need those at our farmhouse in the province because we live on family owned land with 4 family houses nearby. There is also only one way in and one way out. We have a half dozen azkal dogs, who will greet any visitor with loud barking. If the dogs do not recognize the person, it's on.
Guns. Only Philippine citizens are lawfully allowed to buy and own firearms. My wife has a 9mm and a 45 licensed handgun. At our farmhouse, my wife has a 12 gauge automatic tactical shotgun. However, as explained by police officials, the spouse of a Philippines citizen may use one of the licensed firearms if rules of engagement are present to justify the use of deadly force. Are these really needed to be safe in our area? Probably not. However, we collectively agree. It is best to have licensed firearms in the home and never need them than to need them and not have them.
This is the first installment on personal and home safety in the Philippines. I will soon have a follow up article. Take care and be safe.
(Visited 10,202 times, 1 visits today)