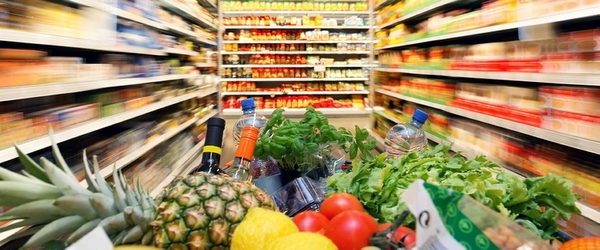 I've heard it said and read many times about foreigners' opinions that are simply wrong! One such myth is that you simply cannot buy quality appliances, electronics or furniture in the Philippines. I think they were working with a limited budget that they were willing to spend on household goods and they bought the cheapest crap available. Well, I agree, that is not going to work very long!
I will share our experience during the last five years concerning furnishing one larger home in the province and a smaller bungalow in Bacolod City.
What We Bought
Our ref and freezer is Whirlpool, made in Thailand. We bought it in Bacolod at Centrum Appliances in 2009 and we never had a problem with it, not once.
We bought a cheaper Samsung TV, while waiting for the 50% Discount Sale at SM Appliances, when we first moved here in 2009. It came with a 'free' DVD player upon purchase. We left the TV plugged in 24/7 and it was not long before it frizzed out! It did not cost much to get it repaired but we were told to unplug the TV when it was not being watched, so we did. That particular TV is still at our farmhouse and no more problems with it. One of my wife's brothers house sits for us, since he is single again, and he watches the TV regularly in the evenings.
In January 2011, when we moved from the farm to Bacolod City, we bought a large screen Panasonic HD TV and theater sound system at SM Appliances during their 50% Discount Sale. It was in the shop once for a minor repair but we got it back the same day. No other problems with it.
We are still using the same washing machine we bought in 2009, Panasonic with "Dolphin Drive." My wife uses it several times every week. Never a problem with it.
We have an American Chef gas oven, 3D bread toaster and a large toaster oven, large enough for a small turkey, but the brand name has faded and I can't read it any longer; bought it at Lopues in 2009. No problems with any of these appliances.
My wife uses an electric skillet at the farmhouse mostly, since we are there only on some weekends and more during school vacations. It still works fine but it has not been used so often. We also use a charcoal grill a lot but it is not gas operated.
We bought a Carrier split type air con for our farmhouse. Several months back, it was leaking water, so my wife asked the hubby of one of her friends to come take a look. Air conditioning and Refrigeration is his specialty. He repaired our air con and only asked for P1,000! It is working fine. We bought a Sharp split type air con for our bungalow in the city. We have the guy come out to clean it regularly and not a single problem with it.
The appliances have long outlasted 2 cheap Nokia cell phones I bought! Earlier this year, I bought a Cherry Mobile Cell Phone with more bells and whistles on it than I actually need, including TV option, and paid only P999 for it at their Dealer store in SM Mall. I am well pleased with the phone. As far as I know, Cherry is a product of the Philippines.
Sorry, Out of Stock, Sir!
You will hear this again! And again and again and again in the Philippines. If you see something you want, you better buy it on the spot because chances are, it won't be there tomorrow. Better yet, don't just buy one, buy several because it may be 6 months before you see it back in stock and you may never see it in stock again! I am not greedy but some foreigners are greedy butts. Some foreigners will buy all 12 boxes of instant mashed potatoes they see on the shelf at SM. That happened to me recently! A foreigner cleared the shelf and loaded his shopping cart with the entire stock! Three weeks later, still no mashed potatoes back in stock.
Some foreigners like to bash Filipinos and tell you that they don't know how to run a business properly and they don't know how to re-stock their inventory. Well, I talked to 2 different managers at SM and several managers at other stores. They all had the same thing to say! There was no collusion or conspiracy! They indeed re-order the stock but the supplier in Manila is the one who does fill the order, for whatever reason.  Even the large chain stores deal with importers in Manila and in Cebu. If they are out of stock, they can't fill the order. I sometimes wonder if some of these are not short of operating capital! Maybe they can't re-order imported goods because they are strapped for cash, di ba? It is a thought. Maybe they need to take out a loan!
The Philippines Is Not Kansas!
Many Filipinos will go their entire lifetime and never buy a single jar of Hellman's Mayonnaise, black licorice, grits, maple syrup, French's mustard, Louisiana Hot Sauce and other things that many foreigners enjoy. There are many foreigners living in the Philippines, many who have retired to the Philippines, yet any business that opens and depends solely on the foreign customer will likely not in business very long.
Many times, I have seen Metro Supermarket have Buy One Take One Sales. These are items that that are about to expire and yes, you can count on those items being discontinued. That is how businesses are supposed to operate.
As I mentioned in my first article, there may be things you just can't live without and if that is the case, go to Plan B. Have someone ship that item and other items to you in a BBB! Well begun is half done. Plan ahead.
I am well pleased with the items I can buy in Bacolod City. The supermarkets keep getting new items in all the time, which foreigners enjoy. I can honestly say, there is not one food item that I enjoy that I cannot buy in Bacolod City. If I can't think of one, I don't miss it and don't need it, diba?
You Might Also Like...
(Visited 1,824 times, 1 visits today)