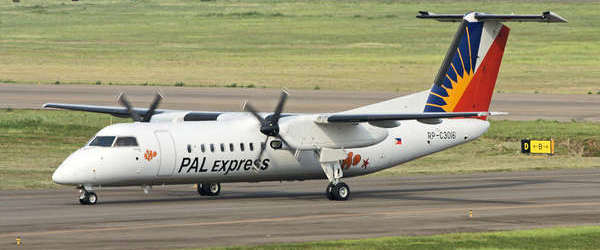 If you live in Bacolod City, Negros Occidental, you will be happy knowing that PAL Express has added two new flights to favorite tourist destinations. Beginning on May 17, 2013, PAL Express will be offering two weekly flights, on Friday and Monday to Boracay and to Palawan. The earlier you book your flight, the better deal you will get and if you do internet booking, you will save even more. Up to now, residents of Bacolod City must first fly to Manila before flying onward to Boracay or Palawan. You can imagine how less expensive it will be flying from Bacolod and a much shorter journey. PAL Express is the domestic flight offerings of PAL, however, they do fly internationally.
Boracay is considered the most beautiful beach resort in the Philippines. Palawan has the world famous Underground River and many fabulous beaches. Palawan is noted for being a hangout of many international celebrities. During one of my many trips to the Philippines, John F. Kennedy, Jr and actress Darryl Hannah were on the island of Palawan to enjoy the great diving that is well known in that area of the Philippines.
PAL, Philippine Airlines, is the flag carrier of the Philippines and I have really enjoyed flying PAL over the years. It was on PAL from San Francisco that I took my very first flight to the Philippines way back in 1986 to Manila. Immediately, I was very impressed with the flight attendants, as they were not only very beautiful but they were also very helpful in answering questions about the Philippines. The food on PAL was fabulous, as one could choose from Western dishes or take the first step in enjoying Filipino Cuisine. Which one did I try? Filipino Cuisine, of course. I just could not imagine eating Chicken Kiev on my way to the Philippines, so I had Chicken and Pork Adobo with rice and vegetables. Chicken and Pork Adobo are two of the most popular dishes in the Philippines. I kick started my journey with Filipino Cuisine on the flight over. The national beer of the Philippines, San Miguel Pilsen, was unlimited and free on the PAL flight.
My first flight to the Philippines aboard PAL set the aura for what I would soon discover nationwide in the Philippines. Warm, friendly people with big smiles and with the best hospitality in the world!
You Might Also Like...
(Visited 680 times, 1 visits today)