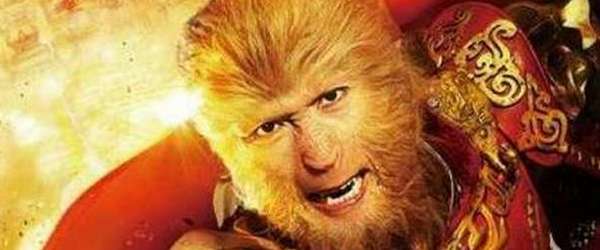 After living 9 years in the area of Hong Kong and mainland China before retiring to the Philippines, I made the statement that I would not be eating Chinese food ever again! Been there, done that too many times and I didn't want to do it again. However, I was not thinking clearly when I made that statement. Filipino cuisine is influenced by Chinese cuisine in a big way! I knew that, so well. I wasn't exactly shanghaied into Chow King Restaurant in Bacolod but it took some prodding from my wonderful wife to get me in there to eat Chinese food so soon after just leaving China.
Chow King is ever changing their menu and you will no longer find the King's Breakfast on their menu but it was fabulous. Nice marbled ham, beef tapa, pork tocino and garlic friend rice. Man, that was a King's Breakfast! I hope they will bring it back by popular demand.
Chinese-Filipino Fusion
I think this is the best way to describe the food at Chow King. It is Filipino food that is Chinese inspired. Chinese-Filipino Fusion. Among the other great things about Chow King food is that it is affordable and it is good. There are value meals everyday for P49-P69 and that price is hard to beat!
The classic Hong Kong Congee is one of my favorites at Chow King. It is thick rice porridge with strips and slices of beef, meatballs, century egg, spring onions and fried fish crackers. Wow! This will certainly get your motor running in the morning. Congee is a popular Filipino breakfast and afternoon dish.
Pancit Canton is a very popular Filipino noodle dish that is enjoyed by many Filipinos several times every week and it is a Chinese influenced local dish. The same goes for siopao, which is a steamed bun with minced pork or shredded chicken inside. Baozi is the Chinese name and the same dish is very common in China, only I found the Filipino version to be much better. Ever heard of lumpia Shanghai? This is the Filipino version of egg rolls and the Thai spring rolls. You will find Pancit Canton, Siopao and Lumpia on the Chow King menu at every branch.
Chow King has sweet and sour pork on their menu but you will not find moo goo gai pan! That is American inspired Chinese food. During my last 13 year journey, I have never found moo goo gai pan in China or in the Philippines.
Oodles of noodles! I am never disappointed at Chow King when I want to fulfill my craving for a steaming hot bowl of noodles with meat. There is an array of choices among a number of noodle dishes. Emperor's Beef Mami is really a wonderful dish if you enjoy eating noodles from a bowl with chop sticks. It is my personal favorite.
I do not always go to Chow King just to eat a meal but I go there sometimes for snacks or what we call in the Philippines "merienda,' and I have two favorites. Nai Cha is one of my favorites and it is an iced tea drink with milk and caramel syrup. A kicked up local version of milk tea, which many Filipinos and expats really enjoy. It is good! Halo Halo is my other favorite at Chow King. Halo Halo is the famous Filipino delightful dessert. Halo Halo is a blend of fruits, sweet preserves, milk and shaved ice. Chow King's version includes one or two scoops of ice cream. A fabulous treat any day of the week!
After my first visit to Chow King, I no longer had to be shanghaied or king fu'd into submission to go again. There are many delicious items on the menu. Chinese food in the Philippines is actually a notch above many of the local Chinese restaurants I frequented in China. I am not exactly at the point of wearing the "I Chow At Chow King" T-shirt but I did receive a nice umbrella from them after ordering a certain amount of food. It comes in handy this time of year. The rainy season.
You Might Also Like...