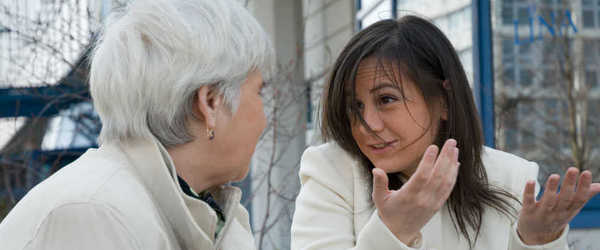 The vast majority of those retiring to the Philippines are older and some are on regular medication due to health problems. It is not an issue to take lightly if you are already in this situation. For those who are younger and for those who are older but in excellent health, the question still burns. "If I have a serious illness in the Philippines or if I am involved in a serious accident, will I receive excellent medical treatment?"
Part of the answer to that question depends heavily on where one lives in the Philippines. If one plans on living in the countryside, they should know that the medical facilities there are usually limited to a public hospital or even only a clinic staffed by a Registered Nurse. If the countryside area of residence is within 15-20 minutes to a midsize or large city, they will be in much better shape. The availability of an ambulance 24/7 also needs to be investigated because some small towns only have one ambulance and if it is already being used to take someone to the hospital, what will they do? Having a vehicle if one lives in the countryside is a necessity and having someone available who can drive to the nearest hospital on a moment's notice is also a serious consideration.
One problem some run into is that their particular medication in their home country is not available here in the Philippines and they must switch to an alternative, which may or may not work out as well. Mercury Pharmacy has an elaborate website with lists of available medications here in the Philippines. Some expats work around this in conjunction with their personal doctors back home and have their relatives send their medications to them here in the Philippines. However, some States in the US have restrictions and some other countries may also have these restrictions.
Quality of Medical Treatment
As of this writing, I only know of four hospitals in the Philippines, which have been verified as holding accreditation by Joint Commission International, JCI. Three of those four hospitals are located in Metro Manila. Makati Medical Center, Medical City in Pasig City and St Luke's Medical Center (SLMC) in Quezon City. The fourth JCI accredited hospital in the Philippines is Chong Hua Hospital in Cebu City. Those four hospitals are obviously considered as having the most modern medical equipment and the best medical staff, from top to bottom, in the entire Philippines. In fairness, I would not agree that those four hospitals have the only medical experts on staff or as being the only four hospitals with modern medical equipment in the entire Philippines.
Filipino medical staff, trained in the Philippines, work in hospitals around the world. When I worked in the Florida Mental Health system for 9 years, as a counselor, I worked with a number of Filipino psychiatrists, nurses and other medical support staff. I thought they were all excellent and I was not biased. They were all very professional and knowledgeable in their field of study.
If one feels they are not getting adequate medical treatment, there are various medical boards one can complain to, however, one must keep in mind that the Philippines is not the USA, UK, Canada, Australia, New Zealand and not any of the other more developed countries around the world. Things are done differently here and it takes patience in dealing with things that are not up to par. Even when it is difficult, keeping one's cool and being nice always gets the best results.
Personal Experience
Since I have moved to the Philippines full time, I have met what seems like thousands of relatives! During the past four years, there have been illnesses within the family that required hospital confinement. On New Year's Eve, 2009, my father in law had a stroke. Luckily for him, we had a family vehicle and we drove him straight to Adventist Hospital in Bacolod City, which was 45 km away. He received excellent treatment and with the Phil Health Insurance, his total out of pocket bill was less than P30,000 for being confined in the hospital for 6 days. He left the hospital without any signs of a stroke but he still requires regular check ups with his doctors and he is taking daily medication.
Two other relatives have been confined at Riverside Medical Center in Bacolod. One for a respiratory infection and one for dengue fever. Both received excellent treatment and  both recovered well. Riverside is also a private hospital and Phil Health was the only insurance they held.
Our son has an excellent pediatrician, who is on the National Board of Pediatricians. My wife and I are both very well pleased with her treatment of our son and we will only have the very best for him!
An American friend had hip replacement surgery in Bacolod City several years ago. As far as I know, he still considers it successful. Another American friend decided to have his required delicate neck surgery done at Chong Hua Hospital in Cebu City. He raved about the treatment he received and he was well pleased with the hospital bill.
Since 1984, I have availed Alternative Medicine and I do not take Western style medications. I am blessed with excellent health! There are very professionally trained acupuncturists in the Bacolod City area, who are board certified, and for those who take Traditional Chinese Medicine, it is readily available in our area. Hua Kong Chinese Pharmacy has been open in the city since 1949. I received acupuncture treatments several times in Bacolod City and the acupuncturists were excellent. Before moving to the Philippines, I had acupuncture at the hands of doctors who were Taiwanese, Chinese and Indonesian. The two Filipino acupuncturists I utilized did as well, if not better, than the others in the past!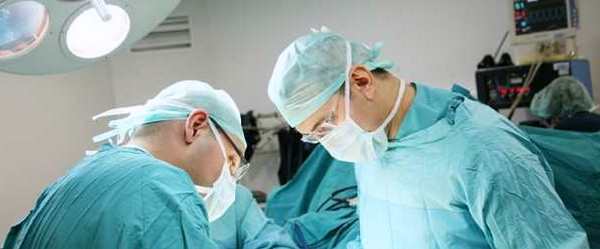 In Bacolod City, Riverside Medical Center, Adventist Hospital and Doctor's Hosptial are the three private hospitals and all have excellent reputations. I would not have any qualms going to any of the three hospitals if I were in serious condition, when Alternative Medicine would be of no help.
Medical Insurance
Phil Health Insurance is less than $100 per year but they only pay 10%-20% of the bill and it varies according to the condition. Some hospitals in the Philippines accept foreign based health insurance, such as Blue Cross Blue Shield, but one must personally verify with the hospitals in the area they will be residing, as things differ in the Philippines very widely from location to location, even within the same city!
Pacific Prime is one international health insurance company that insures expats and their family members in the Philippines. Their basic premium for the family plan is about $3,000 USD per year.
Among local health insurance companies in the Philippines, other than Phil Health, one can check out Medicard (please do not confuse with US Medicare) and Caritas Health Shield. Those are all affordable health insurance plans.
While it is true that the medical care cost in the Philippines is much cheaper than the USA, if one does not have money to cover it and/or a decent insurance to help defray the cost, it can still be costly in an amount of several thousand dollars. There was one American in Bacolod City who was in ICU for 3 consecutive months last year, in a private hospital, and his bill was over $25,000 USD and this was without insurance of any type.
Living a healthy lifestyle can go a long way in defraying the cost of health care. Sadly, I have seen some retirees in the Philippines do the opposite and it took a toll on their health. In a hurry! You can have great fun here without trying to burn up your life in a few years. Very few of us retired to the Philippines are still 25! Take it easy, as you have plenty of time to enjoy the rest of your life in the Pearl of the Orient.
(Visited 5,212 times, 1 visits today)