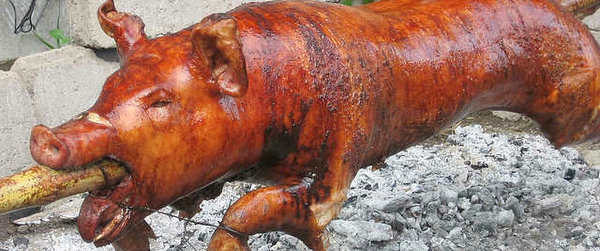 The impact of culture shock when retiring to the Philippines can be greatly lessened in several ways. The most important way is to realize from the beginning that the Philippines is a developing nation and many Westerners refer to it as Third World. I live in Bacolod City and I don't see Third World but I do see some things as still being developed.
If you are from America, it is best to leave American logic and American-style management behind at the airport because you will not find those here in the Philippines. No matter which country you are moving from, you will see a new way of doing things on many levels. It is the Filipino way. I don't see this as necessarily bad in many respects. Nothing is urgent unless it is an emergency. I really enjoy the more care-free and laid back manner of doing things because this is also part of my life style. Take your time and enjoy every moment in life. No need to rush so quickly that you miss seeing beauty and there is so much beauty here in the Philippines. How does that sound to you?
Trying to change the way things are done in the Philippines to conform to the ways of other countries is one of the worse things an expat or foreign visitor can do. The Philippines is not trying to become another America, Canada, UK, Australia or any other country for that matter. Constantly focusing on how different the Philippines is compared to where you moved from will steal away the joy of living in the Philippines. My suggestion is to embrace and enjoy your new country and the vibrant Filipino culture. Your experience will indeed be very exhilarating with a positive attitude.
Another way to lessen the impact of culture shock is to read all the information you can about the Philippines and digest it before moving here. English is one of the two official languages of the Philippines but most Filipinos converse to one another in their native language. There are more than 100 languages and dialects actively spoken in the Philippines. It is best to understand that you will be hearing another language being spoken most of the time during everyday undertakings. Many Filipinos can speak English but their level of English depends on their education and how often they actually use the language. I would love to learn the local language of Bacolod, which is Ilonggo, however, it is not a requirement for my living here. I rarely run up against a problem with communication by using English only.
Everyone does not experience culture shock in the Philippines. I am one who never had the problem and people often ask me how I assimilated so easily and so well. When I was packing for my first trip to live in the Philippines in 1986, I did not pack American expectations, American logic or American attitude in my luggage. I did bring with me the American pioneer spirit, as I eagerly embraced the new adventure of living in the Philippines. I felt like an explorer on a quest in finding a new world and that is exactly what I did! What about you? Are you ready for one of the more exciting adventures of your lifetime?
You Might Also Like...
(Visited 582 times, 1 visits today)