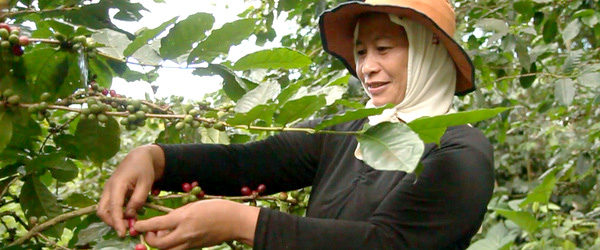 Did you know that the Philippines was once the world's 4th largest coffee producer in the world? For a number of reasons, the Philippine coffee industry fell on hard times. Coffee rust and the explosion of coffee growers in South America both played big parts in the demise of the Philippine coffee industry. It has only been during the last 10 years that an effort has been made to revitalize it. What can I say? The future's so bright, coffee has got to wear shades at night.
Let's face the facts. The vast majority of Filipinos love coffee. It is the number one drink at breakfast for adults and it is also the number one drink at merienda, afternoon snack time. It is basically considered a sin for any household not to have coffee, even if just the instant 3 in 1 sachets, requiring only hot water. Drinking coffee with friends and family is considered a social event and is indeed part of the Filipino culture.
Native Coffee Shop Madness
There may be as many as 1 million coffee shops all over the Philippines. You can believe that. In our small barangay outside Bacolod alone, there are at least a dozen coffee shops. I'm not talking Starbucks but Luna Lourdes Coffee Shop, Tita Coffee Shop, Nina Coffee Shop and… well you get the picture. All these coffee shops have 2 things in common. You will get an excellent cup of native brewed coffee, including creamer and brown sugar, and it won't cost you more than P15 per cup. Imagine that for a second. Barako is usually the brew. No, you won't find a latte, a mocha or a cappuccino in the native coffee shops.
Barako Coffee has that special taste that most everyone enjoys. I agree and enjoy the taste much better than Arabica and Robusta coffees.
The Champ Is Here
Many, if not most, agree that Starbucks is the best coffee chain in the world. I must be an oddball. I've never, no never, had coffee at a Starbucks anywhere in the world. Starbucks has more than 200 branches in the Philippines and there are 2 in the Bacolod area.
There is another champ moving on up in the rankings. Bo's Coffee. It now has more than 60 branches in the Philippines. Bo's Coffee started out in Cebu and it is 100% Filipino owned. I like it.
Brew Ha! That's their logo with the exclamation point. It is really one of my favorite local coffee shops. It makes me laugh every time I go there or pass by it. In our area, an Ilonggo word is pronounced the same, Bruja. It can mean witch or bitch. Take your pick and usage. I love it.
Figaro coffee chain is one of the newer kids on the block but they are pushing already with 60 branches in the Philippines. Figaro did not take off for some reason in Bacolod and they moved on.
Laid-back And Enjoying Life
I discovered long ago that a good cup of coffee in the afternoon is part of the laid-back lifestyle of many Filipinos. Especially those outside, NCR, National Capital Region. Everything stops and nothing is urgent. Time for a break and time to enjoy that marvelous cup of coffee. Let things wait. They will still be there when I get back to them. That's also me with a capital M. Why hurry through life? Relax and don't get bent out of shape brother.
I just took a break from writing and had a cup of Kopiko Kopiccino with Choco Granules. It's my favorite coffee drink.
I have a good friend from Dallas, Texas, who has lived in Bacolod about the same amount of time as I have. I heard an expat say one day, "These Southern Boys in Bacolod are so laid-back, they have to lean forward to walk." We fit right in.
There are some guys who are still wound up when they retire to the Philippines and still want to party as much as possible. If that is you, I highly recommend Cebu City. You will find a vibrant nightlife there, with some bars finally throwing everyone out at 7am.
Bacolod is more of a laid-back city. The bars close here by 2am if that is your thing. My rowdy days are long over but I've still been known to go out with friends every now and then to get loud and have fun.
If you enjoy a laid-back lifestyle and a fabulous cup of coffee, most of the Philippines is for you.
(Visited 1,936 times, 1 visits today)