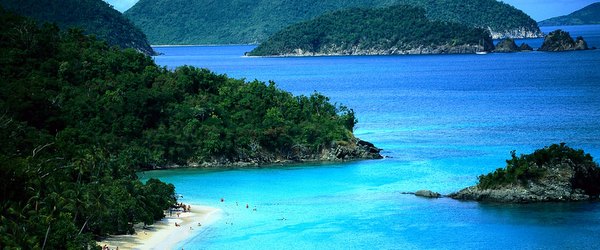 To get the most out of some things, we often need someone to guide us. I had been to Cebu City several times in the past, mainly for US passport renewals at the US Consulate. Before the trip, I had gathered online a list of places to see and the names of a few restaurants I wanted to try.
I was never impressed with Cebu City. Too much traffic for one thing. Too many people for another. I found it to be much more expensive than where I live in the City of Smiles, Bacolod City. I had also heard about the much higher crime rate but that is usually the case in large cities most everywhere. It's a numbers game. The more people, the more criminals.
Queen City Of The South
Upon the invitation of a friend, I recently spent 4 days in the Queen City of the South. Cebu City. Wow! I got to see the real Cebu and it is much different than my previous experiences. I had someone to guide me. An American friend has lived in Cebu City for many years and he certainly knows where to go, what to see and all the pitfalls to avoid. I had a fabulous time. I wasn't there to take in the tourist scene but I was there to experience Cebu in the same manner as many expats, who have made Cebu City their home. It was an enlightening event.
A Brand New Perspective
I would never have believed that there are areas of Cebu City where an expat can keep his front door wide open in the daytime to experience the nice, cool breeze. They exist. I saw them with my own eyes, so now I know firsthand.
On that side of the city, I did not see the gang graffiti painted everywhere like in other areas of Cebu City, which I had always seen in the past.
I met a number of Filipinos in Cebu City and they were all very nice, friendly people. Now, I have added several Cebuano Kababayans to my friendship list. Wonderful people. Cebuano or Bisaya is the local language of Cebu City.
Where The Action Is
For those who do not like Manila but still enjoy the large city lifestyle, you will find it in Cebu City. There are several music lounges with live bands, which don't start hopping until their main clientele arrive. Those who work in other bars, clubs and late night restaurants and need an establishment to unwind after work. These types of bars are open until 7am.
If you enjoy sports bars and pub grub, you will be happy in Cebu City. A number of foreigners own various entertainment establishments in Cebu City.
If you enjoy shopping for foreign food products, you will be right at home. Rustan's, S&R, Metro, Robinsons and SM are only a few of the good supermarkets you will enjoy.
Old Spanish churches, Magellen's Cross, St Nino de Cebu were a few things I wanted to see. Other than those, I wanted to experience Cebu City as an expat, not as a tourist. Mission accomplished.
One of the best treats I discovered was Pork D Kawali, which is Chicharon or fried pork rinds. Fabulous!
If you know where to go, you can eat a Tapsilog Breakfast, which is only P70. Choice of meat, fried egg and garlic rice.
Renting a small apartment in a few areas can be as little as P7,000 per month. The cost of living in Cebu City can be very affordable if you know how and where. You can still enjoy a fun-filled life in a large city for about $1,100 per month.
I have personally added Cebu City to my  list of Top 3 Places to Live in the Philippines.
If you have not decided upon where you want to retire to the Philippines, you can certainly check out Cebu City and see what you think. It is also best to check out several locations during your exploration. Bacolod, Cebu and Iloilo are 3 destinations I recommend. You should find something you like in one of the locations and I bet you will.
(Visited 3,124 times, 1 visits today)